Random Quote of the Day: "Reading is to the mind what exercise is to the body." – Sir Richard Steele
Hello sunshines! 🔆
I am back, back, back again with another Captivating Covers post!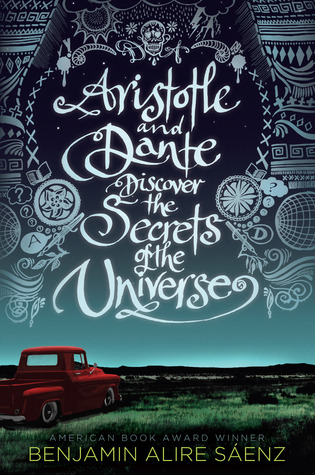 Title: ARISTOTLE AND DANTE DISCOVER THE SECRETS OF THE UNIVERSE
Author: Benjamin Alire Saenz
Genre: Young Adult, Realistic Fiction
Published: February 21st, 2012
Okay, if you haven't seen this cover or even heard of this novel yet then you are living under a rock. Not only is the cover drop dead gorgeous, but it's also a DIVERSE READ so many people have talked about it all over the media. I, myself, haven't read this beauty but it is on my TBR! I love the font of the title and just the overall artistic feel of the cover. This novel has elements of LGBTQIA+ and Coming of Age so if you interested in those topics, feel free to read the synopsis down below!
⬇️Want to read the synopsis? Check it out below!⬇️