Random Quote of the Day: "No one really listens to anyone else, and if you try it for a while you'll see why." – Mignon McLaughlin
Hello sunshines! 🔆 Which Cover Wednesday is a post hosted by Sumaya @suereadingcorner. For this post, you choose two different covers of the same book — the books can have different publishers, different formats, etc. Then you decide which one you think is more appealing. I don't think I've mentioned this before, but if you guys ever have theme recommendations or recs in general for WCW, please feel free to comment them!😀 Let's get onto the debate! ⚔
AWAKE BY NATASHA PRESTON
Okay this one is actually a little tricky. I own the first cover and it's actually not that bad for how simplistic it is. However I really love the quality of the second cover…Hmmm…I think I'll have to go with the SECOND COVER. I don't know what it is but I really enjoy it!
ROAR BY CORA CARMACK


Definitely the FIRST COVER. If the quality of the second cover wasn't kind of pixelated I would have considered it because I love the color scheme.
ONE OF US IS LYING BY KAREN M. MCMANUS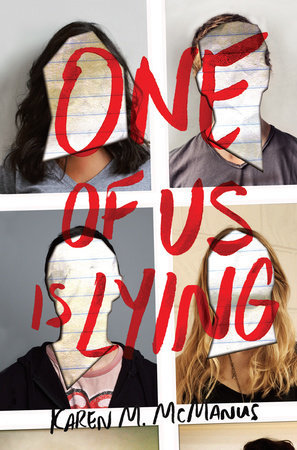 Again, the FIRST COVER. The second cover kind of looks like it belongs on a DVD cover, lol. I think the first cover goes well with the synopsis too. P.S. THIS BOOK SOUNDS SO GOOD!!!
And that is all for this wonderful Wednesday! As always let me know your thoughts and if you've read any of these novels! I just recently added the last novel to my TBR, and AWAKE has been on my TBR for a while now.
Thanks for reading & I'll see you next time…
FIND ME ELSEWHERE: