Random Quote of the Day: "We think in generalities, but we live in detail." – Alfred North Whitehead
Hello sunshines! 🔆 It is finally Friday and I could not be happier! I hope you all had an amazing week and you got a lot of your responsibilities completed! I am back with another Friday Finds, so let's get to it!
Part romance, part love letter to nerd culture, and all totally adorbs, Geekerella is a fairy tale for anyone who believes in the magic of fandom. Geek girl Elle Wittimer lives and breathes Starfield, the classic sci-fi series she grew up watching with her late father. So when she sees a cosplay contest for a new Starfield movie, she has to enter. The prize? An invitation to the ExcelsiCon Cosplay Ball, and a meet-and-greet with the actor slated to play Federation Prince Carmindor in the reboot…
Megan Henske isn't one to heed warnings…When the last letters in her alphabet cereal are D, I, and E, she doesn't crawl right back into bed. When her online girlfriend won't text a photo, she just sends more of herself. And when she realizes that Cynthia, her boss at a Chicago ghost tour company, isn't joking about making stops more haunted by killing people there, she doesn't quit her job—she may even help…

Life isn't always fair, and no one knows that better than fifteen-year-old Puck. When she's unceremoniously booted from yet another foster home, this city kid lands at DreamRoads, a rehabilitation wilderness camp. Her fellow juvenile delinquents include a famous pop star with a diva attitude, a geeky, "fish out of water" math whiz, and a surly gang-banger with a chip on his shoulder. The program's steely director aims to break Puck, but she knows that every adult has a breaking point, too…
The frost king will burn. Seventeen-year-old Ruby is a Fireblood who has concealed her powers of heat and flame from the cruel Frostblood ruling class her entire life. But when her mother is killed trying to protect her, and rebel Frostbloods demand her help to overthrow their bloodthirsty king, she agrees to come out of hiding, desperate to have her revenge. Despite her unpredictable abilities, Ruby trains with the rebels and the infuriating—yet irresistible—Arcus, who seems to think of her as nothing more than a weapon…
When Autumn Collins finds herself accidentally locked in the library for an entire weekend, she doesn't think things could get any worse. But that's before she realizes that Dax Miller is locked in with her. Autumn doesn't know much about Dax except that he's trouble. Between the rumors about the fight he was in (and that brief stint in juvie that followed it) and his reputation as a loner, he's not exactly the ideal person to be stuck with. Still, she just keeps reminding herself that it is only a matter of time before Jeff, her almost-boyfriend, realizes he left her in the library and comes to rescue her. Only he doesn't come. No one does…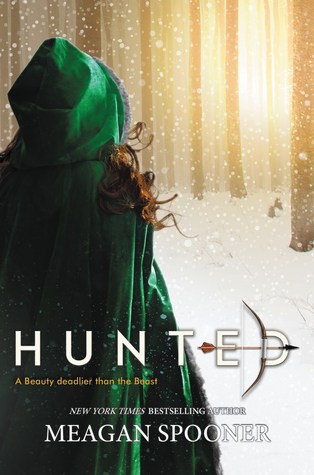 Beauty knows the Beast's forest in her bones—and in her blood. Though she grew up with the city's highest aristocrats, far from her father's old lodge, she knows that the forest holds secrets and that her father is the only hunter who's ever come close to discovering them. So when her father loses his fortune and moves Yeva and her sisters back to the outskirts of town, Yeva is secretly relieved. Out in the wilderness, there's no pressure to make idle chatter with vapid baronessas…or to submit to marrying a wealthy gentleman. But Yeva's father's misfortune may have cost him his mind…
Because I've recently gotten back to watching Booktube videos, my TBR has been growing tremendously! If you guys watch Booktube and have some favorite booktubers, definitely let me know who they are! (:
Have you read any of these novels? How do you feel about all these retellings being released? Chat with me!
Thanks for reading & I'll see you next time…
FIND ME ELSEWHERE: