Random Quote of the Day: "Age does not protect you from love. But love, to some extent, protects you from age." – Jeanne Moreau
Hello sunshines! 🔆 We are halfway through the week and I am already ready for it to be Friday!! I am going two for two as I am posting a WCW week to week (surprise, surprise 😅)
LABYRINTH LOST BY ZORAIDA CORDOVA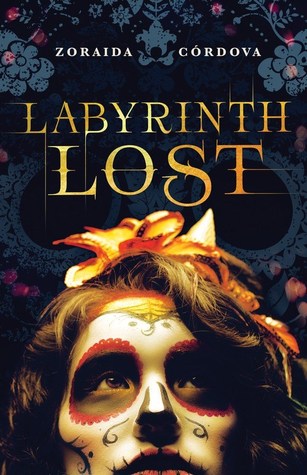 You guys know that I go crazy for the color purple, but the first cover is also pretty good as the colors are pretty contrasting. However, how many covers do we have in YA that have a female on it? Yeah, so I'm going with the second cover!
ENDURE BY SARA B. LARSON
First cover even though I do like the graphics of the second cover. For some reason for the second cover I was reminded of the Raven Cycle series covers (which aren't bad at all!!)
LEARNING TO SWEAR IN AMERICA BY KATIE KENNEDY
Okay this one is actually kind of difficult just because both covers are pretty plain. However, I do enjoy the typography of the second cover more, and therefore I am going with that one. I do like how the first cover reflects the title of the novel though.
And that completes this week's Which Cover Wednesday post. I want to do another themed WCW, so if anyone has recommendations definitely let me know! I hope you are all having a week as amazing as you, and if not, YOU STILL HAVE A FEW DAYS TO MAKE IT THE BEST WEEK EVER!! 😄
Thanks for reading & I'll see you next time…
FIND ME ELSEWHERE: