Random Quote of the Day: "Do not bite at the bait of pleasure till you know there is no hook beneath it." – Thomas Jefferson
Hello sunshines! 🔆 It is finally Friday and I could not be happier to be home and somewhat care-free! I'm really not sure if I have many Finds to share, but I guess we'll see, lol.
It's time to meet your new roomie. When East Coast native Elizabeth receives her freshman-year roommate assignment, she shoots off an e-mail to coordinate the basics: television, microwave, mini-fridge. That first note to San Franciscan Lauren sparks a series of e-mails that alters the landscape of each girl's summer — and raises questions about how two girls who are so different will ever share a dorm room…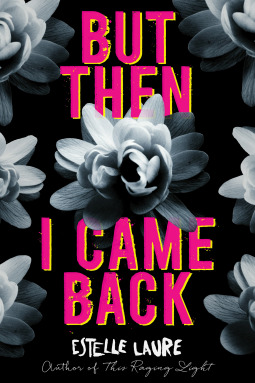 "Something does exist. I saw. It's a place. Like this but different." "Okay, so let's say we do reach her, that something like that is even possible. Then what?" "Then we ask her to come back." Eden: As far as coma patients go, Eden's lucky. She woke up. But still, she can't shake the feeling that she might have dragged something back from the near-afterlife.
Joe: Joe visits the hospital every day, hoping that Jaz, his lifelong friend, will wake up…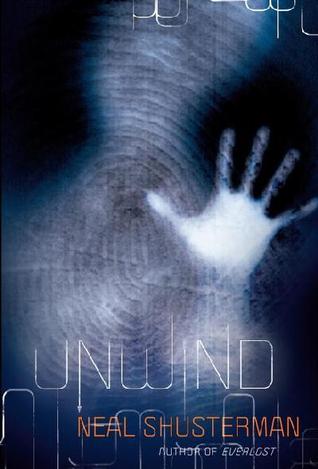 Connor, Risa, and Lev are running for their lives. The Second Civil War was fought over reproductive rights. The chilling resolution: Life is inviolable from the moment of conception until age thirteen. Between the ages of thirteen and eighteen, however, parents can have their child "unwound," whereby all of the child's organs are transplanted into different donors, so life doesn't technically end. Connor is too difficult for his parents to control. Risa, a ward of the state, is not enough to be kept alive. And Lev is a tithe, a child conceived and raised to be unwound. Together, they may have a chance to escape and to survive.
It's been several generations since a genetic experiment gone wrong caused the Reduction, decimating humanity and giving rise to a Luddite nobility who outlawed most technology.
Elliot North has always known her place in this world. Four years ago Elliot refused to run away with her childhood sweetheart, the servant Kai, choosing duty to her family's estate over love. Since then the world has changed…
In the near future, when America has become a police state, one hundred boys are selected to enter an annual contest where the winner will be awarded whatever he wants for the rest of his life. Among them is sixteen-year-old Ray Garraty, and he knows the rules—keep a steady walking pace of four miles per hour without stopping. Three warnings and you're out—permanently.
And that is all for this week's Friday Finds! I actually forgot about all of these since I've added them to my Goodreads TBR, so this post was definitely a good refresher but also a reminder of all the amazing novels I have still yet to read! (:
What has been added to your TBR this week? Are you excited for any upcoming book to movie adaptations?? Chat with me in the comments!
Thanks for reading & I'll see you next time…
FIND ME ELSEWHERE: