Random Quote of the Day: "Whenever people agree with me I always feel I must be wrong." – Oscar Wilde
Hello sunshines! ☀ It is finally Friday and I am ready to sleep in this weekend (hopefully)! I haven't found many novels since my last Friday Finds, but oh well. Here's what I have added to my endless TBR:
All the women in Iris and Malina's family are born with a gleam—a unique way of manipulating beauty through magic. Seventeen-year-old Iris sees flowers as fractals and turns her kaleidoscope visions into glasswork, her twin sister Malina interprets moods as music, and their cold, distant mother Jasmina bakes scenery into decadent treats at her confectionery in Old Town Cattaro, Montenegro.  Jasmina forbids Iris and Malina to share their gleams with anyone, and above all, she forbids them to fall in love…

Penelope Landlow has grown up with the knowledge that almost anything can be bought or sold—including body parts. She's the daughter of one of the three crime families that control the black market for organ transplants. Penelope's surrounded by all the suffocating privilege and protection her family can provide, but they can't protect her from the autoimmune disorder that causes her to bruise so easily. And in her family's line of work no one can be safe forever…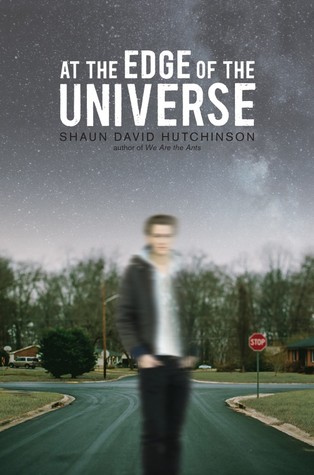 Tommy and Ozzie have been best friends since second grade, and boyfriends since eighth. They spent countless days dreaming of escaping their small town—and then Tommy vanished. More accurately, he ceased to exist, erased from the minds and memories of everyone who knew him. Everyone except Ozzie. Ozzie doesn't know how to navigate life without Tommy, and soon suspects that something else is going on: that the universe is shrinking…
At Zeppelin Bend, an outdoor education program designed to teach troubled youth the value of hard work, cooperation, and compassion, ten teens are left alone in the wild. The teens are a diverse group who come from all walks of life, and they were all sent to Zeppelin Bend as a last chance to get them to turn their lives around. They've just spent nearly two weeks learning to survive in the wilderness, and now their instructors have dropped them off eighteen miles from camp with no food, no water, and only their packs, and they'll have to struggle to overcome their vast differences if they hope to survive…

Carys and Max have ninety minutes of air left. None of this was supposed to happen. But perhaps this doesn't need to be the end… Adrift in space with nothing to hold on to but each other, Carys and Max can't help but look back at the well-ordered world they have left behind – at the rules they couldn't reconcile themselves to, and a life to which they might now never return. For in a world where love is banned, what happens when you find it? 
And those are all my Finds! I haven't had much time just to stroll through Goodreads for more Finds, so feel free to recommend some of your favorites reads this 2017 so far! 📚💗
Thanks for reading & I'll see you next time…
FIND ME ELSEWHERE: