Random Quote of the Day: "Genius is one percent inspiration, ninety-nine percent perspiration." – Thomas A. Edison
Hello sunshines! 🔆 You're looking mighty beautiful today! I am kicking off the week with The Opposite Books Tag! As always, feel free to join in on the fun and consider yourself tagged! Don't forget to link me to your posts (:
THE FIRST BOOK IN YOUR COLLECTION / LAST BOOK BOUGHT
I don't know which is the first to my collection, so I'm just going to go with the first book on my shelves, which happens to be THE WRATH AND THE DAWN by Renee Adhieh! The last book I bought was FROST BLOOD by Elly Blake.
CHEAP BOOK / EXPENSIVE BOOK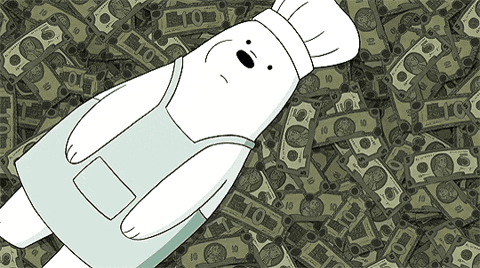 From what I can remember, the cheapest book I own is ROLL OF THUNDER, HEAR MY CRY by Mildred D. Taylor. Let it be mentioned, I'm not counting the books I've gotten for free. This one was bought for about $5 because my mother wanted me to read it, lol. As for an expensive book, I can actually think of a few — TRUTHWITCH by Susan Dennard (around $19), THE SUN IS ALSO A STAR by Nicola Yoon (around $18), ANY graphic novel/comic (too expensive)… xD
BOOK WITH MALE PROTAGONIST / FEMALE PROTAGONIST
MILES HALTER from Looking For Alaska by John Green is a male protagonist that I absolutely love! A female protagonist that immediately came into mind is NATASHA from the Sun Is Also A Star; I love her character because we are so much alike! ❤
BOOK READ FAST / SLOW
I'm a slow reader in general, but a book that took me FOREVER to read was THE REST OF US JUST LIVE HERE by Patrick Ness. Don't get me wrong, the book wasn't THAT horrible, but it definitely didn't live up to the hype/expectations. I remember reading STOLEN by Lucy Christopher fairly quick (within a few hours), but I think that during the summer time, lol.
BOOK WITH PRETTY COVER / UGLY
I don't think anything is particularly "ugly", but the cover of WHERE OR WHEN by Anita Shreve is pretty…textbook-y. I have a ton of amazing covers on my shelves, however one of my favorite covers has to be IN REAL LIFE by Cory Doctorow.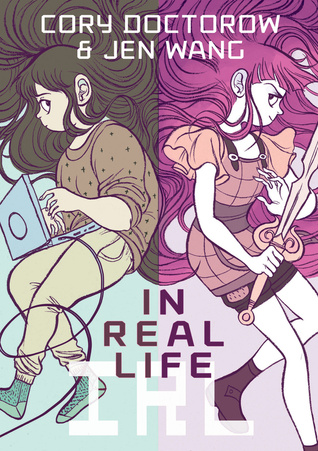 NATIONAL BOOK / INTERNATIONAL
STOLEN by Lucy Christopher takes places in rural Australia, and EXTREMELY LOUD AND INCREDIBLY CLOSE by Jonathan Safran Foer takes place right in my hometown, San Francisco, CA! ✈️
THIN / THICK BOOK
The thickest book I own (I think) is THE SCULPTOR by Scott McCloud; that baby is 488 pages! The thinnest KINDRED SPIRITS by Rainbow Rowell (96 pages)
FICTION / NONFICTION BOOK
It surprised me as I was looking at my shelves the I actually own Fiction AND Nonfiction novels! IT'S OKAY TO LAUGH (CRYING IS COOL TOO) by Nora McInerny Purmort is a NF, Memoir that I have yet to read, but I definitely want to get to it! I own both LULLABY and SURVIVOR by Chuck Palahniuk for the Fiction genre.
WAY TO ROMANTIC / ACTION BOOK
I have yet to read a novel that was "too romantic" or "too much action". So, my answer to this one is nonexistent 👻
SAD / HAPPY BOOK
The latest book that has made me cry is ALL THE BRIGHT PLACES by Jennifer Niven. THE SUN IS ALSO A STAR is one of the happiest books I've ever read — definitely recommend!!
And that completes the Opposite Books Tag! Tags are always a great way to reminisce, but also panic about all the books you still have YET to read 😅 As always, chat with me in the comments! Have a GREAT week, my friends! ❤
Thanks for reading & I'll see you next time…
FIND ME ELSEWHERE: