Random Quote of the Day: "Dare to be yourself." – Andre Gide
Hello sunshines! ☀ Happy Second Friday of Black History Month! I hope everyone is looking forward to an eventful weekend, whether it's just with your family and friends or cuddling with your favorite book! I've been adding quite a few novels to my TBR lately, so here they are:
When Aladdin discovers Zahra's jinni lamp, Zahra is thrust back into a world she hasn't seen in hundreds of years—a world where magic is forbidden and Zahra's very existence is illegal. She must disguise herself to stay alive, using ancient shape-shifting magic, until her new master has selected his three wishes. But when the King of the Jinn offers Zahra a chance to be free of her lamp forever, she seizes the opportunity—only to discover she is falling in love with Aladdin…
Five teens. Five futures. Two worlds. One ending. One year from now, Dylan develops a sixth sense that allows him to glimpse another world. Ten years from now, Brixney must get more hits on her social media feed or risk being stuck in a debtors' colony. Thirty years from now, Epony scrubs her entire online profile from the web and goes "High Concept." Sixty years from now, Reef struggles to survive in a city turned virtual gameboard. And more than one hundred years from now, Quinn uncovers the alarming secret that links them all…

Penelope Landlow has grown up with the knowledge that almost anything can be bought or sold—including body parts. She's the daughter of one of the three crime families that control the black market for organ transplants. Penelope's surrounded by all the suffocating privilege and protection her family can provide, but they can't protect her from the autoimmune disorder that causes her to bruise so easily. And in her family's line of work no one can be safe forever…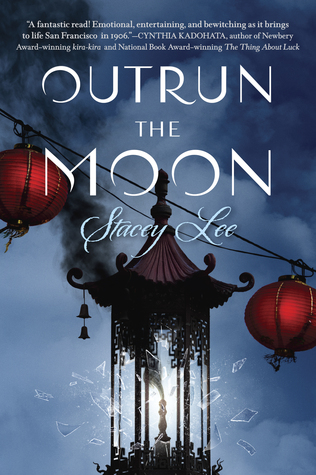 San Francisco, 1906: Fifteen-year-old Mercy Wong is determined to break from the poverty in Chinatown, and an education at St. Clare's School for Girls is her best hope. Although St. Clare's is off-limits to all but the wealthiest white girls, Mercy gains admittance through a mix of cunning and a little bribery, only to discover that getting in was the easiest part. Not to be undone by a bunch of spoiled heiresses, Mercy stands strong—until disaster strikes...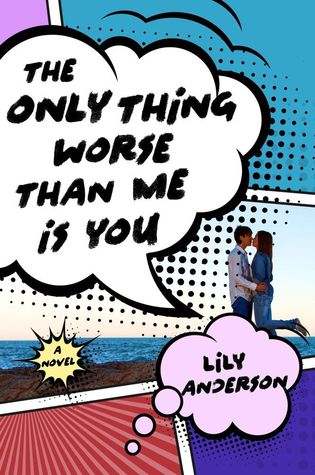 Trixie Watson has two very important goals for senior year: to finally save enough to buy the set of Doctor Who figurines at the local comic books store, and to place third in her class and knock Ben West–and his horrendous new mustache that he spent all summer growing–down to number four. Trixie will do anything to get her name ranked over Ben's, including give up sleep and comic books–well, maybe not comic books–but definitely sleep. After all, the war of Watson v. West is as vicious as the Doctor v. Daleks and Browncoats v. Alliance combined, and it goes all the way back to the infamous monkey bars incident in the first grade…

The bestselling author of Mosquitoland brings us another batch of unforgettable characters in this tragicomedy about first love and devastating loss. Victor Benucci and Madeline Falco have a story to tell. It begins with the death of Vic's father. It ends with the murder of Mad's uncle. The Hackensack Police Department would very much like to hear it. But in order to tell their story, Vic and Mad must focus on all the chapters in between…
A
nd that completes this week's Friday Finds! I hope I shared some new reads so that you can add these novels to your endless TBR as well!! HAVE AN AMAZING WEEKEND!! ❤
Thanks for reading & I'll see you next time…
FIND ME ELSEWHERE: