Random Quote of the Day: "What worries you masters you." – Haddon W. Robinson
Hello sunshines!🔆 This tag makes me overly excited for some reason, and I think I might be crazy. This tag, The Love/Hate Tag, calls for making a list of things that you, as an individual, hate AND love! It can be anything — book related, life related, that one person you saw a few days ago that did a good deed…
So, if you are feeling gloomy, angry, agitated…this tag is for you — talk about those pet-peeves or your favorite bagel flavor!! I won't be tagging anyone because I wasn't necessarily tagged (don't tell the Tag Police), but feel free to consider yourself tagged & link me to your post! Without further ado, here are 10 things I Hate 💔 & 10 Things I Love! ❤️
10 THINGS I DISLIKE WITH A PASSION
 When people in public don't clean up after themselves. DID YOUR PARENTS NOT RAISE YOU TO RESPECT YOUR LIVING SPACE!?
 Messy tables, desks, etc. Whenever I go to restaurants, I always make sure my table has some sort of organization.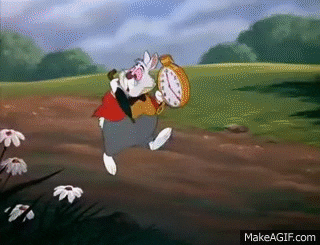 Being late. Not only when I'm late, but when others are late as well. If a movie starts at 4:30, I want to be at the theatre at 4. Most people when they go to school don't mind if they are late — I, on the other hand, literally freak out in my mind.
 Rude people. Be nice to people, it's not that hard. Say excuse me in a big crowd, push in your chair, don't BLOCK THE HALLWAY WHEN PEOPLE ARE TRYING TO GET TO CLASS.
 "You're only 7. What do you mean you are sad?" Or in simpler words, downgrading someone because of their age. Age doesn't determine what an individual has experienced or the level of their emotions. Don't tell people how they should feel.
Waking up early. Now, this isn't ALWAYS, but most of the time waking up early does not resonate with my mentality. ⏰
 Dry skin. If my skin is dry, I moisturize like there's no tomorrow.
 Racists, prejudices, abusers, etc. This is pretty self-explanatory.
 Wearing socks and stepping on something wet. I did that yesterday and it was the worst thing ever.
 When people don't practice what they preach. 
10 THINGS I LOVE
 Coffee. Coffee is great.
 Books. Books are great…and addicting. 📚
 Collecting journals that I don't end up using. Journals are so pretty and I just love the smell of them. (don't judge me…)
 Macaroni & Cheese, Ice Cream, FOOD. 🍕🍟🍧
 Bookstores. They smell great, I am surrounded by books, everyone around me share a common passion…it's like heaven!
 Giving gifts 🎁. When I have the opportunity to buy/make things for people, I always put forward my best effort. And when they receive their gifts it is the most wonderful feeling ever.
 Stationary stores, like Michael's. I always buy things I don't need in these stores, but it's okay. This is the main reason why I have a bunch of pens, notebooks, etc.
 Listening to music when I'm sad, happy, etc. 🎧 Music puts me in any mood that I want to be, and I think that's pretty cool.
 Quotes. I've had this thing with quotes for the longest time…I literally own a quote book. #noregrets
 My family. My greatest supporters, my biggest pain in the ass, my loves. 💞
That was such a fun tag!! I highly advise that if you do take upon this tag, write the list for things you hate first, then the ones you love. Because 1.) it calmed me down and 2.) it was kind of refreshing to realize how much I actually DO love! So, yes, that is the Love/Hate Tag! Like I said before, consider yourself tagged! ❤
Thanks for reading & I'll see you next time…
FIND ME ELSEWHERE: