Random Quote of the Day: "Whatever you are, be a good one." – Abraham Lincoln 
Hello sunshines!! 🔆 I am so happy to say that today is FRIYAY FRIDAY! I can't decide what day is my favorite…Friday or Saturday? But anyways, since day is Friyay, I felt like I needed to spice up your lives a little bit with more books that you could possibly add to your TBRs (because who doesn't love doing that?!). Let's get into the Finds:
For sixteen-year-old Mel Hannigan, bipolar disorder makes life unpredictable. Her latest struggle is balancing her growing feelings in a new relationship with her instinct to keep everyone at arm's length. And when a former friend confronts Mel with the truth about the way their relationship ended, deeply buried secrets threaten to come out and upend her shaky equilibrium. As the walls of Mel's compartmentalized world crumble, she fears the worst–that her friends will abandon her if they learn the truth about what she's been hiding. Can Mel bring herself to risk everything to find out?…
They're more than their problems Obsessive-compulsive teen Clarissa wants to get better, if only so her mother will stop asking her if she's okay. Andrew wants to overcome his eating disorder so he can get back to his band and their dreams of becoming famous. Film aficionado Ben would rather live in the movies than in reality. Gorgeous and overly confident Mason thinks everyone is an idiot. And Stella just doesn't want to be back for her second summer of wilderness therapy…
A story about falling in love, literally. Seventeen-year-old Delilah Green wouldn't have chosen to do her last year of school this way, but she figures it's working fine. Her dad is on a trip to fix his broken heart after her mom left him for another man, so Del's managing the family café in his absence. Easy, she thinks. But what about: – homework and the nasty posse of mean girls making her life hell – or how one of Del's best friends won't stop guilt-tripping her – and her other best friend is so in love with his tutor he might go to jail for her if Del doesn't do something…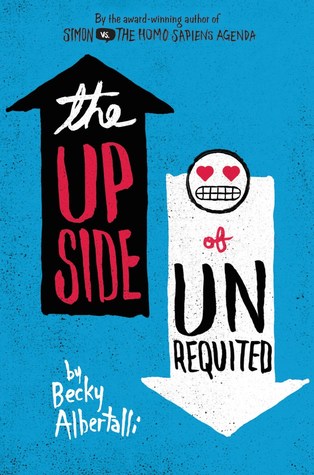 Seventeen-year-old Molly Peskin-Suso knows all about unrequited love. No matter how many times her twin sister, Cassie, tells her to woman up, Molly can't stomach the idea of rejection. So she's careful. Fat girls always have to be careful. Then a cute new girl enters Cassie's orbit, and for the first time ever, Molly's cynical twin is a lovesick mess. Meanwhile, Molly's totally not dying of loneliness—except for the part where she is…
Can friendship, Star Trek, drama club, and a whole lot of coffee get two nerdy best friends through the beginning of their senior year of high school? Meg and Linus are best friends bound by a shared love of school, a coffee obsession, and being queer. It's not always easy to be the nerdy lesbian or gay kid in a suburban town. But they have each other. And a few Star Trek boxed sets. They're pretty happy. But then Sophia, Meg's longtime girlfriend, breaks up with Meg…
All seventeen year-old Grace Glasser wants is her own life. A normal life in which she sleeps in the same bed for longer than three months and doesn't have to scrounge for spare change to make sure the electric bill is paid. Emotionally trapped by her unreliable mother, Maggie, and the tiny cape on which she lives, she focuses on her best friend, her upcoming audition for a top music school in New York, and surviving Maggie's latest boyfriend—who happens to be Grace's own ex-boyfriend's father…
They Both Die At The End by Adam Silvera (cover not released)
Set in a near-future New York City where a service alerts people on the day they will die, the novel follows teens Mateo and Rufus, who meet using the Last Friend app and are faced with the challenge of living a lifetime on their End Day.
I hope you all take the time to take a look at these novels and possibly add them to your TBRs! Most, if not all, of these novels are diverse, whether it has LGBTQ+ aspects, characters of color, etc. However, most are also 2017 releases, so you won't be able to get your hands on them for a while — but the anticipation just adds to the joy when you actually DO receive the novel! (: Have a wonderful weekend!
Thanks for reading & I'll see you next time…
FIND ME ELSEWHERE: