Random Fact of the Day: It's the last Friday of 2016!
Hello sunshines! 🔆 Are we all ready for the END of 2016? I know I am…or mostly. 2016 was definitely an…odd year, to say the least. But without further ado, let's get on with my last Monthly Wrap-Up of the year!
THE BOOKS
THE WOLF ROAD BY BETH LEWIS
MY RATING: 4 out of 5 stars
THE REST OF US JUST LIVE HERE BY PATRICK NESS
MY RATING: 3.85 out of 5 stars
THE SUN IS ALSO A STAR BY NICOLA YOON
MY RATING: 5 out of 5 stars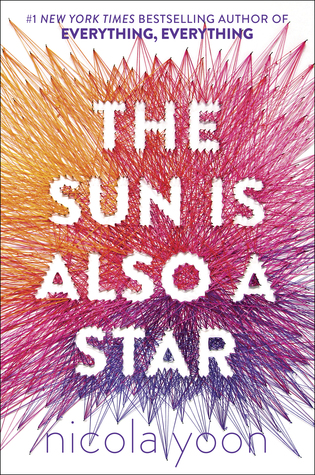 TOP POSTS OF DECEMBER
Top Two With Most Views:
Top Two With Most Comments:
Top Two With Most Likes:
SO LET'S WRAP IT UP!
WHAT'S NEW:
And that completes my last MWU of 2016! I'm a little hesitant going into 2017, but life is unpredictable for the most part, so I guess we just have to take it as it comes. I hope you all had a great holiday season and you received everything that you wished for the most! ❄
Stay tuned for my 2016 Recap & my 2017 Goals & Challenges post! Don't forget to test your luck and ENTER MY GIVEAWAY. ✨
How was your month of December? Have you read any of the books listed? What do you think of my new graphics? Chat with me in the comments!
Thanks for reading & I'll see you next time…
FIND ME ELSEWHERE: