Random Fact of the Day: Camels have three eyelids to protect themselves from blowing sand.
Hello sunshines! 🔆 I hope you all have had an amazing Wednesday & beginning of your week! Which Cover Wednesday is a post hosted by Sumaya @suereadingcorner. For this post, you choose two different covers of the same book — the books can have different publishers, different formats, etc. Then you decide which one you think is more appealing. I don't think I've mentioned this before, but if you guys ever have theme recommendations or recs in general for WCW, please feel free to comment them!
Let's get onto the debate! 
LET IT SNOW BY J. GREEN, M. JOHNSON, & L. MYRACLE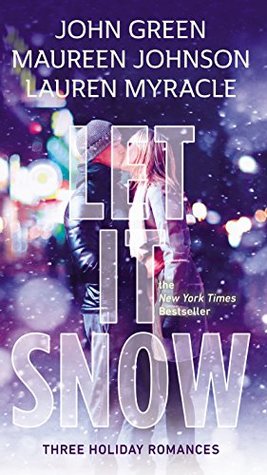 I actually own the second cover, but the first cover is SO much better. I love the color scheme and the typography, along with the overall "winter-ish" theme. Oh, and I read this book a long time ago & I don't remember much except that I was surprised by the ending xD
TOO LATE BY COLLEEN HOOVER
Hmmm..I'm not sure! The second cover has nice colors but the spacing between the letters is kind of weird. But I think I'm going with the first cover just because…I don't know, lol. I've seen it more around than the second and again, the typography from the second is a little…off?
END OF WATCH BY STEPHEN KING
The first cover!! It's so pretty, and even though I like the simplicity of the second cover, the first is so mesmerizing and eye-catching! I don't know if it has much to do with the overall book, but the cover is too good to worry about that xD
And that's all my little loves! Please feel free to debate with me and if you've read any of those novels, definitely let me know what you thought of them!
Have a great rest of your week!
Thanks for reading & I'll see you next time…
FIND ME ELSEWHERE: