Random Fact of the Day: Barbie's full name is Barbara Millicent Roberts.
Hello sunshines! 🔆 I hope everyone's weekend is going/was swell! I was tagged by Rae @ Bookmark Chronicles for the Ringing In The New Year Book Tag, so thank you, Rae! It's technically close-ish to the New Year, so heck, let's get on with the tag. (:
RULES:

Link to the person who tagged you
Link to the creator of the tag – Rae @ Bookmark Chronicles
Share the tag image
Answer the questions below
Tag friends (or not if you don't feel like it)
Best Book and/or Series That You've Read In 2016
Now that I think about it, I didn't read ANY series this 2016 (although I'm not THAT surprised)! However, I have WAY more than one "best book", but if I had to pick one, it would have to be All The Bright Places by Jennifer Niven. She is now on my Queen List.👑
Authors That You've Recently Found & Would Like To Read More of In The New Year
My next Top Ten Tuesday post talks further about this topic, but a few are: Rainbow Rowell, Colleen Hoover, and Jesse Andrews.
Most Anticipated Book Turned Movie/TV Show?
Definitely A Series of Unfortunate Events on Netflix, Let It Snow by John Green, Maureen Johnson, & Lauren Myracle, and possibly Looking For Alaska by John Green? I think he might've cancelled that one, but I can't remember.
Name a Character That You Wouldn't Mind Sharing a Kiss With at Midnight (if there is one)
Hmmm…so many!! Theodore Finch from ATBP is a must, though 😊💓
What's On Your TBR For 2017? (Top 5 will suffice if it's an extremely long list!)
Way too many to list, and I feel bad listing only FIVE of them! Therefore, I am linking my Goodreads TBR, lol.
How Many Books Do You Hope To Read In 2016?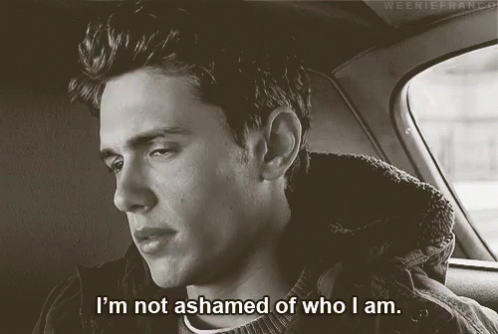 Lol, well, I did have to set goal of 50, but that didn't turn out so well. So I'm hoping for at LEAST 30 by the end of 2016…😬
Will You Participate In The Goodreads Reading Challenge or Any Others (PopSugar, Read the Books You Buy, etc.)
Yes! Definitely GR Reading Challenge, and I am planning on continuing Read The Books Your Buy & maybe the Commenting 365 Challenge, again! (even though I am failing at ALL of those currently)
Any New Year's Resolutions? (Bookish, blogging, and otherwise)
A ton, actually. But I think I'll be leaving that list for my legit 2016 End of The Year post xD
---
And that completes this tag! Doing this tag actually made me really anxious and nervous for the end of this year, but oh well — it's bound to happen, lol. If YOU want to join in on this tag and the fun, please feel free to consider yourself tagged! I've been tagging a bunch of people lately and I think I need to give it a rest xD But anyways, I hope you all have an AMAZING upcoming week! ❤
Thanks for reading & I'll see you next time…
FIND ME ELSEWHERE: