Random Fact of the Day: Most dust particles in your house come from dead skin. (ew?)
Hello sunshines! This discussion topic has been in my drafts for so, so, SO long, and I thought it was about time that I share my thoughts on Why You Should…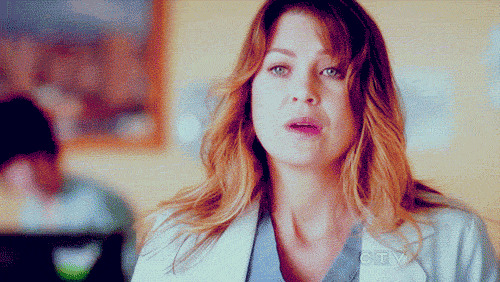 When I started blogging, the FIRST thing I did was follow & comment on a TON of blogs. Now, I must admit…I only commented on so many blogs in the beginning because I wanted to get noticed. And now that I look back on that, I regret doing so. I should've Commented Like I Cared. I did comment on a lot of different blogs, but I don't think I put so much effort into them, and that's really unfortunate. But, I HAVE learned from my mistakes, and I am very proud and happy to say that I now Comment Like I Care.
Now, you might be thinking, "Jesalin, what do you mean by 'Comment Like You Care'???" Well, here are a few tips that will help you understand:
ACTUALLY READ FELLOW BLOGGER'S POSTS!!!

 Don't just comment randomly and say, "hey, I like this post!" I know some people may appreciate that and I understand, but at least take the audacity to READ the post and maybe give advice or reflect on what the blogger mentioned.
DON'T SEND 1 SENTENCE COMMENTS!!! Comments are comments — yes, I understand this. But if the comment just says, "Great post!", I don't really know how to respond to that other than to say "Thank you". And I don't know about you guys, but I actually enjoy conversing with other people via comments, so when the comment is that short, I am kind of disappointed.
RETURN THE FAVOR. People comment out of the kindness of their hearts (at least I do), so take the time and return the favor — comment on their posts…let them know that you appreciate them doing so. Commenting can be a hassle & very time consuming — believe me, I know. But again, it's part of the blogging process, so if they take the time, so should you.
COMMENTS INTRODUCE FRIENDSHIPS. Commenting should not be a chore, and I know sometimes it can feel that way. But when you comment on a friend's post or even some random blogger, you can enhance your friendship, and I think that's pretty awesome!! I've met some AMAZING people because they or I decided to comment and again, that's pretty cool if you ask me.

JOIN CHALLENGES/CLUBS THAT ENCOURAGE COMMENTING.

 Last year when my blog was more fetus than it already is, I only commented "here and there". So this year I decided to take upon the Commenting 365 Challenge. It's fun and also very challenging, but also WORTH the effort and time!
So I guess what I'm saying is that I know how time-consuming commenting/commenting back can be — any blogger can relate to that. But that's really what this community is about and it's a dedication that you have to be willing to make when you start blogging.*
Since I have started Commenting Like I Care, I've had some fantastic conversations with people that I can now call my friends, and that was all because I took the time to comment back or visit their blog and READ their posts. Everyone has something different to share in the blogging community, so GO EXPLORE. GO VISIT RANDOM BLOGS. GO FOLLOW THEM. And most importantly, LET THEM KNOW THAT YOU CARE.
Do you Comment Like You Care?? Do you agree/disagree with anything I've expressed? Have you joined any Commenting Challenges?? I was thinking of typing up another post relating to advice on Commenting in general, so if you guys want to see that post too, let me know! Chat with me in the comments because COMMENTING IS CARING. 💗
*I did want to mention that I am not posting this to bash on anyone — it's your blog and it's your time, so take the advice as you wish. This is a discussion post after all, so all opinions are welcomed!
Thanks for reading and I'll see you next time…
FIND ME ELSEWHERE: