Random Fact of the Day: Milk is heavier than cream.
Hello sunshines! How was everyone's week?? I hope you had a fantabulous week, and if not, here's to a BETTER weekend! 😀 Friday Finds is a meme hosted by @adailyrhythm. It is a chance for you to showcase the books you've 'found' and added to your TBR list! They do not have to be books you purchased and they could've been found anywhere — bookstores, online, library, etc. Here are my most recent finds:
I'm your protagonist—Reshma Kapoor—and if you have the free time to read this book, then you're probably nothing like me.
Reshma is a college counselor's dream. She's the top-ranked senior at her ultra-competitive Silicon Valley high school, with a spotless academic record and a long roster of extracurriculars. But there are plenty of perfect students in the country, and if Reshma wants to get into Stanford, and into med school after that, she needs the hook to beat them all…
Charlotte Davis is in pieces. At seventeen she's already lost more than most people lose in a lifetime. But she's learned how to forget. The broken glass washes away the sorrow until there is nothing but calm. You don't have to think about your father and the river. Your best friend, who is gone forever. Or your mother, who has nothing left to give you…
Now: Sixteen-year-old Jesse is used to living with the echoes of the past. Her older brother died in the September 11th attacks, and her dad has filled their home with anger and grief. When Jesse gets caught up with the wrong crowd, one momentary hate-fueled decision turns her life upside down. The only way to make amends is to face the past, starting Jesse on a journey that will reveal the truth about how her brother died…
Norah has agoraphobia and OCD. When groceries are left on the porch, she can't step out to get them. Struggling to snag the bags with a stick, she meets Luke. He's sweet and funny, and he just caught her fishing for groceries. Because of course he did.
Norah can't leave the house, but can she let someone in?…
At 32, Russell Green has it all: a stunning wife, a lovable six year-old daughter, a successful career as an advertising executive and an expansive home in Charlotte. He is living the dream, and his marriage to the bewitching Vivian is the center of that. But underneath the shiny surface of this perfect existence, fault lines are beginning to appear…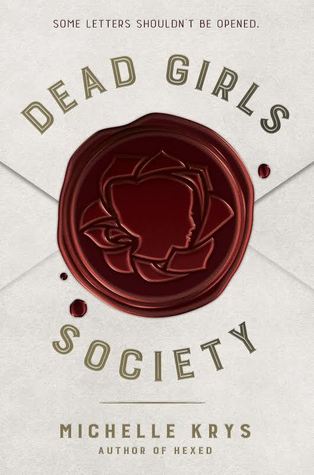 You are cordially invited to participate in a game of thrills and dares. Tell no one, and come alone. If you dare. Hope is sick of everyone treating her like she's breakable. Sure, she has cystic fibrosis (basically really bad lungs), but she's tired of being babied by her mom and her overprotective best friend, Ethan, not to mention worrying about paying for her expensive medication and how she's going to afford college. And she's bored with life in her run-down New Orleans suburb…
Growing up on Long Island, Shelby Richmond is an ordinary girl until one night an extraordinary tragedy changes her fate. Her best friend's future is destroyed in an accident, while Shelby walks away with the burden of guilt. What happens when a life is turned inside out? When love is something so distant it may as well be a star in the sky? Faithful is the story of a survivor, filled with emotion—from dark suffering to true happiness—a moving portrait of a young woman finding her way in the modern world…
---
Okay, can we talk about how BEAUTIFUL the covers for Faithful, All We Have Left, and Under Rost-Tainted Skies are?? Ahhhh, they are absolutely gorgeous!! When I heard that Sparks was coming out with another novel I literally dropped everything and added it to my TBR on GR 😛 I have yet to purchase and read it, but marks my words, I WILL!!
Did you post a Friday Finds this week? What do you think about my Finds? Chat with me in the comments!! 😀 HAVE A FANTABULOUS WEEKEND, EVERYONE!! ❤
Thanks for reading & I'll see you next time…
FIND ME ELSEWHERE: