Random Fact of the Day: You inhale about 700,000 of your own skin flakes each day.
Hello sunshines!! I hope everyone's week was fantastic and filled with great reads and awesome food! To celebrate this week's Fun-Filled Friday, here is my Friday Finds! 🙂 Friday Finds is a meme hosted by @adailyrhythm. It is a chance for you to showcase the books you've 'found' and added to your TBR list! They do not have to be books you purchased and they could've been found anywhere — bookstores, online, library, etc. Here are my most recent finds:
In her first collection of poetry, Fortesa explores love, loss, cultural identity, and change. With her gift for compassion and insight, Fortesa's poems are at once both gentle and cutting.
Didn't you ever just simply want to…stop? Star athlete and straight-A student Nanette O'Hare has played the role of dutiful daughter for as long as she can remember. But one day, a beloved teacher gives her his worn copy of The Bubblegum Reaper—a mysterious, out-of-print cult classic—and the rebel within Nanette awakens…
Here's what Sam knows: There was a party. There was a fight. The next morning, Sam's best friend, Hayden, was dead. All he left Sam was a playlist of songs—and a note, saying that he took his own life. But what Sam doesn't know is: Why? To figure out what happened, Sam has to rely on the playlist and his own memory. But the more he listens, the more he realizes that his memory isn't as reliable as he thought…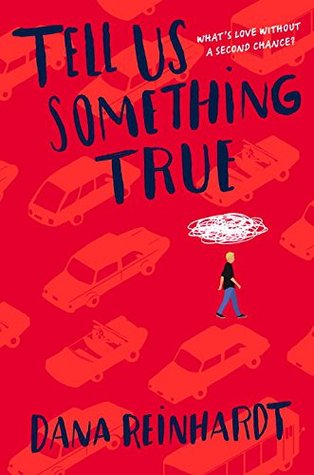 Seventeen-year-old River doesn't know what to do with himself when Penny, the girl he adores, breaks up with him. He lives in LA, where nobody walks anywhere, and Penny was his ride; he never bothered getting a license. He's stuck. He's desperate. Okay . . . he's got to learn to drive. But first, he does the unthinkable—he starts walking…
His visit turned out to be ridiculously brief. Madeleine and Elliot barely talked before word came that he and his father would be bundled back to Cello. On the train platform, Elliot didn't snap out of the distant fog he seemed to be in. And Madeleine's nose bled—again!—just as she tried to say good-bye. Now she's mortified, heartbroken, lost—and completely cut off from Cello…
In this contemporary retelling of The Canterbury Tales, a group of teens on a bus ride to Washington, DC, each tell a story—some fantastical, some realistic, some downright scandalous—in pursuit of the ultimate prize: a perfect score. Jeff boards the bus for the Civics class trip to Washington, DC, with a few things on his mind…
Everyone's favorite redhead, the spunky Anne Shirley, begins her adventures at Green Gables, a farm outside Avonlea, Prince Edward Island. When the freckled girl realizes that the elderly Cuthberts wanted to adopt a boy instead, she begins to try to win them and, consequently, the reader, over…
---
And that is the end to this week's Friday Finds. Let me know if you've read any of the novels listed above, and if you posted a TTT feel free to link it in the comments! 🙂 As always, if you are interested in any of the novels listed, click on the novel's cover and you'll be taken to the Goodreads page!
Have a great weekend, everyone!! ❤
Thanks for reading & I'll see you next time…
FIND ME ELSEWHERE: