Random Fact of the Day: Female canaries don't sing as often as male canaries.
Hello sunshines! I was tagged a few weeks ago by Arvenig @ Arvenig.it to take part in the Mid-Year Freak Out Book Tag, so thank you, Arvenig, for thinking of me! 🙂 Let's get to it!
Best Book You've Read Yet in 2016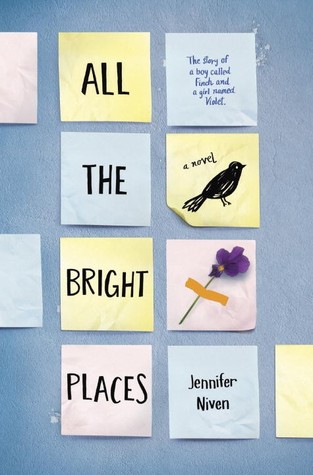 All the Bright Places by Jennifer Niven. I talk about this novel in almost every tag — I'm sure you guys already know it's one of my favorite books, lol.
Best Sequel You've Read So Far in 2016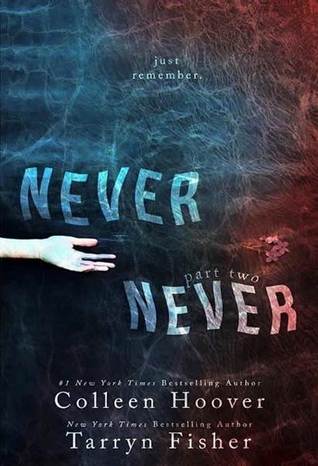 I only read one  sequel this year and that was Never, Never: Part Two by Colleen Hoover & Tarryn Fisher. I was left on a cliff-hanger just like in the first part, but I haven't gotten around to reading part three. The sequel wasn't the BEST, but it was definitely a good read.
New Release That You Want To Read But Haven't Yet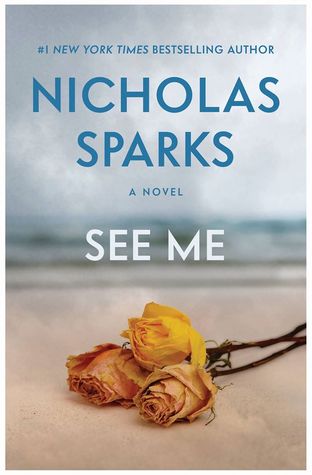 I don't know if Nicholas Sparks' newest novel, See Me, counts because it was released late 2015, but I'm going to pick that one anyways, lol. I am a Sparks fan, so when I heard he had a new novel I had to get it for myself. I do own it, yes, but I haven't read it yet!
Most Anticipated Release For the Second Half of the Year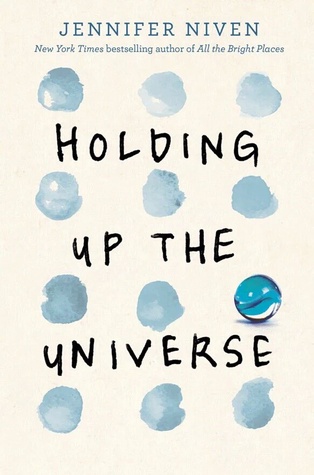 Holding Up the Universe by Jennifer Niven. Again, I've talked about this one numerous of times — I love ATBP, so I have to read HUTU (ALREADY HAS 4.06 stars on GR!!) as soon as possible! I actually pre-ordered it on Amazon already, so…yeah…I think I'm obsessed very passionate about Niven's work ❤
Biggest Disappointment
I think all of my reads this year have been 3.5+ star ratings, so I don't really have an answer for this one — most of the novels I read this year were pretty good (surprisingly)!
Biggest Surprise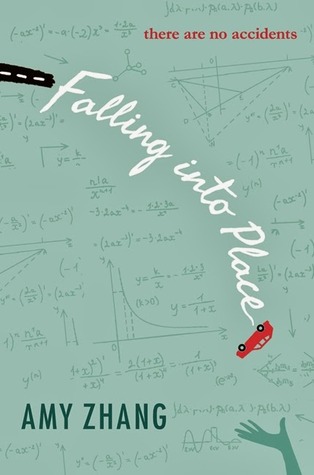 Definitely Falling Into Place by Amy Zhang. I have a review for this one & it was a really great read. However, I was surprised because of the content and how well Zhang portrayed the protagonist, along with the other minor characters. Zhang's writing is absolutely beautiful & I would love to read more from her.
Favorite New Author
Okay, so let's just make this an appreciation post for Jennifer Niven because she is my pick for this one…again…xD But besides her, I also enjoy Rainbow Rowell! I just read Eleanor & Park this year and it was amazzzzzing!
Newest Fictional Crush
Either Park from Eleanor & Park or Theodore from ATBP…or BOTH! That would be cool…*wink, wink*
Newest Favorite Character
Any of the characters that I listed above — I couldn't decide; they are all equal on the "favorite" scale!
Book That Made You Cry + Book That Made You Happy
Again, ATBP for the win. Great characters, beautiful writing, and it made me cry — ATBP is definitely one that you want to read before your time comes 🙂
Favorite Book to Film Adaptation
I don't think I've seen any book to film adaptation this year, but last year I saw a bunch of Nicholas Sparks' book to movie adaptations and I really liked them. Besides those, I also enjoyed the book to movie adaptation of My Sister's Keeper by Jodi Picoult. I must confess that I watched the film before I read the novel, but I have a very good excuse — I didn't know there was a novel xD
Most Beautiful Book You Bought This Year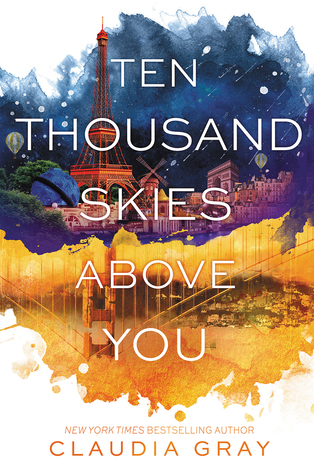 Ten Thousand Skies Above You by Claudia Gray. I scored this beauty a while back at this used bookstore in Berkeley, CA for half off!!
What Books Do You Need to Read By the End of the Year
Me Before You by Jojo Moyes
The Lunar Chronicles by Marissa Meyer
See Me by Nicholas Sparks
The Wrath and the Dawn by Renee Ahdieh
I'll Give You the Sun by Jandy Nelson
AND ALL THE NOVELS ON MY ENDLESS TBR!
---
And that is the end to the Mid-Year Freak Out Book Tag! I do apologize for all the repetitiveness; I've only read a shameful 13 novels this year so I kind of don't have a lot to pick from xD But anyways…
I TAG YOU:
Of course, it is not mandatory that you complete and post this tag, but if you do decide to taken upon the fun, definitely pingback to this post so I can read your post!! Have fun…
Thanks for reading and I'll see you next time…
FIND ME ELSEWHERE: