Random Fact of the Day: There are 10 towns named Hollywood in the United States.
Hello sunshines! I don't know if you guys have Dutch Bros. where you are, but I had this REALLY, really good Strawberry Dutch Soda today from there and it was the bomb.com!! But anyways, today is Friday and therefore I will be sharing all of my finds since LAST Friday! 😀  Friday Finds is a meme hosted by @adailyrhythm. It is a chance for you to showcase the books you've 'found' and added to your TBR list! They do not have to be books you purchased and they could've been found anywhere — bookstores, online, library, etc. Here are my most recent finds:
Everything Elka knows of the world she learned from the man she calls Trapper, the solitary hunter who took her under his wing when she was just seven years old. But when Elka sees the Wanted poster in town, her simple existence is shattered. Her Trapper – Kreagar Hallet – is wanted for murder. Even worse, Magistrate Lyon is hot on his trail, and she wants to talk to Elka…
Set in a Scottish caravan park during a freak winter – it is snowing in Jerusalem, the Thames is overflowing, and an iceberg separated from the Fjords in Norway is expected to arrive off the coast of Scotland – THE SUNLIGHT PILGRIMS tells the story of a small Scottish community living through what people have begun to think is the end of times. Bodies are found frozen in the street with their eyes open…
Lima and Hailey have always been best friends: Lima shy and sensitive, Hailey funny and free-spirited. But Hailey abandons Lima to party with the popular kids and pursue Nate, her disinterested crush. As their friendship falters, Lima and Nate begin spending more time together. And before Lima knows what she's feeling, she and Nate do something irreversible. Something that would hurt Hailey….if she knew it happened.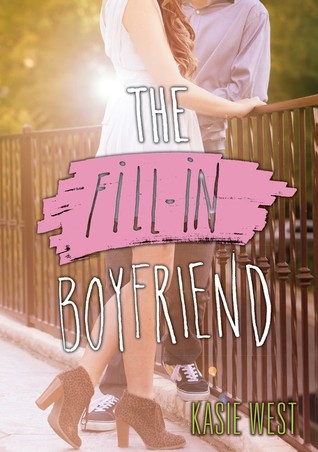 When Gia Montgomery's boyfriend, Bradley, dumps her in the parking lot of her high school prom, she has to think fast. After all, she'd been telling her friends about him for months now. This was supposed to be the night she proved he existed. So when she sees a cute guy waiting to pick up his sister, she enlists his help. The task is simple: be her fill-in boyfriend—two hours, zero commitment, a few white lies. After that, she can win back the real Bradley…
Cassie O'Malley has been trying to keep her head above water—literally and metaphorically—since birth. It's been two and a half years since Cassie's mother dumped her in a mental institution against her will, and now, at eighteen, Cassie is finally able to reclaim her life and enter the world on her own terms. But freedom is a poor match against a lifetime of psychological damage…
I'm telling you why we broke up, Ed. I'm writing it in this letter, the whole truth of why it happened. Min Green and Ed Slaterton are breaking up, so Min is writing Ed a letter and giving him a box. Inside the box is why they broke up. Two bottle caps, a movie ticket, a folded note, a box of matches, a protractor, books, a toy truck, a pair of ugly earrings, a comb from a motel room, and every other item collected over the course of a giddy, intimate, heartbreaking relationship. Item after item is illustrated and accounted for, and then the box, like a girlfriend, will be dumped.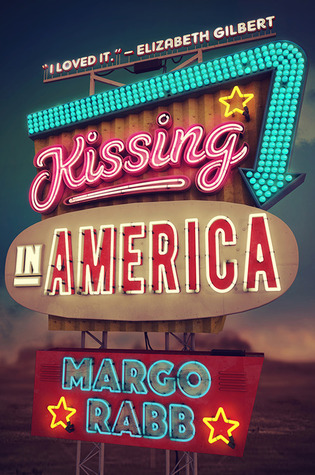 In the two years since her father died, sixteen-year-old Eva has found comfort in reading romance novels—118 of them, to be exact—to dull the pain of her loss that's still so present. Her romantic fantasies become a reality when she meets Will, who seems to truly understand Eva's grief. Unfortunately, after Eva falls head-over-heels for him, he picks up and moves to California without any warning…
---
And that is all of the finds that I have found over this past week or so! I do realize that most of these are Contemporary…but I love Contemporary so oh well!! Have you read any of the novels I listed? What is your favorite genre? Chat with me in the comments!
Don't forget that I'm HOSTING A GIVEAWAY! ENTER BELOW for your chance to win 1 (one) book from The Book Depository that equals $15 USD or less! PLEASE make sure you check that TBD ships to you before entering! Here's a list of TBD shipping. Starts August 2nd, 2016 & Ends August 16th, 2016 PST. ONE (1) winner will be chosen & contacted shortly after in which they will have 48 HOURS to respond. Another winner will be chosen if not. 
Click the photo below to enter the giveaway & GOOD LUCK to everyone! ❤
a Rafflecopter giveaway
Thanks for reading & I'll see you next time…
FIND ME ELSEWHERE: