Random Fact of the Day: The Bible is the most-shoplifted book in the world.
Hello sunshines! I know I usually post my Monthly Wrap-Ups at the complete end of the month, but since my One Year Blogiversary is tomorrow, I decided to post this ahead of time!
July went by way too fast for my likings just because that means school is just around the corner! I'm excited to go school shopping & such (because who doesn't like clean notebooks & new pencils???), but just the thought of doing homework and stressing all over again makes me a complete goop.
But anyways, instead of my normal Monthly Wrap-Ups, I decided I would change it up a bit because I have some other topics to discuss with you all today (towards the bottom)!
 
THE BOOKS
THE BOYFRIEND BACKTRACK BY DAWN LANUZA
MY RATING: 3.5 out of 5 stars
THROUGH THE WOODS BY EMILY CARROLL
MY RATING: 4 out of 5 stars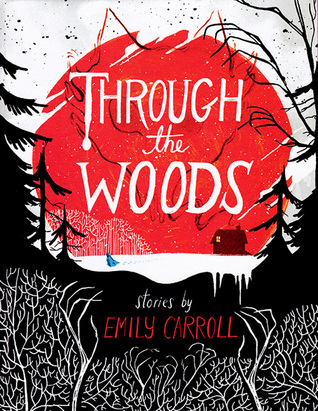 EIGHTEEN YEARS BY MADISEN KUHN
MY RATING: 5 out of 5 stars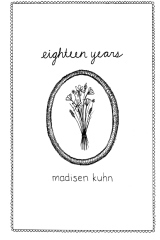 THE ART
I had a really fun photo-shoot with my Hamilton x Monet inspired painting! This is definitely one of my favorite pieces of the year! ❤
I also tested out this new technique earlier this month — 4 miniature canvases painted separately, but when you put them together they form a bigger piece!

TOP POSTS OF THE MONTH
Top Two With Most Views:
Top Two With Most Comments:
Top Two With Most Likes:
Thank you for all of the interactions this month! Everyone commented, liked, and view SOO much this month, so thank you to all that have done so! Please feel free to check out those top posts
And PLEASE don't forget this month's Feature with Followers:
Marie @ Drizzle and Hurricane Books | June 12th, 2016
Brianna & Angelina @ Fables Library | July 17th, 2016
Ryan @ Unbookly | July 24th, 2016

SO LET'S WRAP IT UP!
What's New:
#booksfortrade via Twitter
INTL book exchange
winning various giveaways
taking part in several features & projects
GOING ON A SEMI-HIATUS!!
I had never tried Books/Swag for Trade on Twitter before this month, so when I actually got responses I was very excited! I also took part in an ongoing INTL Book Exchange this month & I was actually very pleased with what I got so far! Here are a few novels I received:
I won several giveaways this month to my surprise & luck, so thank you to the beautiful hosts! I'm still waiting for a few packages to arrive, but these are the ones that have come already.
WHY AM I GOING ON A SEMI-HIATUS???
School, school, school. I already expressed this a few times already, but in short, I am starting my Junior year of high-school this upcoming August! Not only that, but I am also in the International Baccalaureate program which includes higher educational (honors) classes that offer college credits & benefits. This course is very difficult from what I have heard from my sister & others, and therefore I want to pay my full attention to the first few weeks just so I know what to expect. Besides that, I just think that a slight break from blogging & social media could be used. I am not leaving FOREVER — just for a few weeks 🙂
My semi-hiatus will start a little before the beginning of school, which is August 17th. From that day on, I will be trying to blog, respond to comments, & update you all 2-3 times a week. Of course this isn't set in stone, but I am aiming to still post at least 2-3 times a week. 
I have already started doing some pre-blogging and such, but I COULD USE YOUR HELP!! If you are interested in guest posting on my blog, PLEASE take a quick minute to fill out THIS form!  The more guest posters, the better so please consider lending some of your time to typing up a post for me! 🙂
This information will be announced again in my BWWU of August, but I did want to mention it here as well. I will truly miss all of you guys & my overall freedom from school!! I hope you all stick around for when I do come back ❤

And I think that is it! I know this post was kind of long with a lot of new information, so if anyone would like to chat or ask any questions, I am open to answering them! Again, my semi-hiatus will be starting about mid-August, so I am not leaving JUST yet! 🙂
Did you have a successful reading month? What do you think about my semi-hiatus? Have you taken part in Books for Trade before? Chat with me in the comments! ❤
STAY TUNED FOR AN AWESOME POST TOMORROW!!!
Thanks for reading & I'll see you next time…
FIND ME ELSEWHERE: