Random Fact of the Day: Wyoming was the first state to allow women to vote.
Hello sunshines & Happy Friday! Today has been pretty eventful — I got some very delicious gelato earlier so my day has been made! Anyways, Friday Finds is a meme hosted by @adailyrhythm. It is a chance for you to showcase the books you've 'found' and added to your TBR list! They do not have to be books you purchased and they could've been found anywhere — bookstores, online, library, etc. Here are my most recent finds:
In every generation on the island of Fennbirn, a set of triplets is born: three queens, all equal heirs to the crown and each possessor of a coveted magic. Mirabella is a fierce elemental, able to spark hungry flames or vicious storms at the snap of her fingers. Katharine is a poisoner, one who can ingest the deadliest poisons without so much as a stomachache. Arsinoe, a naturalist, is said to have the ability to bloom the reddest rose and control the fiercest of lions…
Alex Craft knows how to kill someone. And she doesn't feel bad about it. When her older sister, Anna, was murdered three years ago and the killer walked free, Alex uncaged the language she knows best. The language of violence. While her crime goes unpunished, Alex knows she can't be trusted among other people, even in her small hometown. She relegates herself to the shadows, a girl who goes unseen in plain sight, unremarkable in the high school hallways…
A weekend retreat in the woods and an innocent game of three truths and a lie goes horribly wrong in this high-octane psychological thriller filled with romantic suspense by a Lambda Award–winning author. Deep in the forest, four friends gather for a weekend of fun. Truth #1: Rob is thrilled about the weekend trip. It's the perfect time for him to break out of his shell…to be the person he really, really wants to be…
Red Queen meets The Hunger Games in this epic novel about what happens when the galaxy's most deadly weapon masquerades as a senator's daughter and a hostage of the galactic court. A Diabolic is ruthless. A Diabolic is powerful. A Diabolic has a single task: Kill in order to protect the person you've been created for. Nemesis is a Diabolic, a humanoid teenager created to protect a galactic senator's daughter, Sidonia. The two have grown up side by side, but are in no way sisters…
"Everything can be undone." That's what someone tells Gracie Brannen, but she's doubtful. After graduation, she walked away from everyone she knew with barely a word. Ten years later, she's back. Even as familiar places and faces bring back old pain, Gracie finds hope in rebuilding old ties and forging new ones. Maybe everything can't be undone, but perhaps everything can be overcome…
All Allie Marshall wants is a fresh start.  But when dark secrets refuse to stay buried, will her chance at a new life be shattered forever? Convicted of a crime she didn't commit, Allie watched a decade of her life vanish – time that can never be recovered. Now, out on parole, Allie is determined to clear her name, rebuild her life, and reconnect with the daughter she barely knows…
Under the streets of London there's a place most people could never even dream of. A city of monsters and saints, murderers and angels, knights in armour and pale girls in black velvet. This is the city of the people who have fallen between the cracks. Richard Mayhew, a young businessman, is going to find out more than enough about this other London…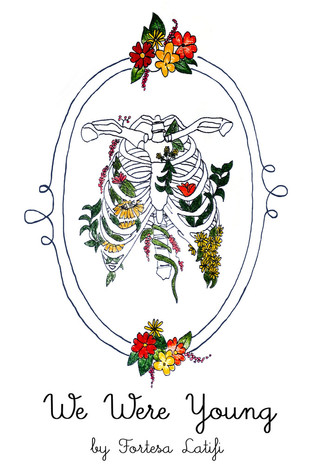 This is the second book by Fortesa Latifi. In her sophomore collection of poetry, Fortesa revisits themes from past writings with a new maturity. We Were Young explores the heartbreaks, hangovers, and hang ups associated with growing up…
Having been previously described as an "aggressively personal poet", Trista Mateer takes this to heart and then to paper in her first collection. Presented more or less in the order it was written, the poetry in Honeybee is in turns bitter, tender, and messy. Following the course of a little more than a year, the poems showcased in Honeybee chronicle the on-again off-again process of letting go…
Titled after the poem that burned up on Tumblr and has inspired wedding vows, paintings, songs, YouTube videos, and even tattoos among its fans, Mouthful of Forevers brings the first substantial collection of this gifted young poet's work to the public. Clementine von Radics writes of love, loss, and the uncertainties and beauties of life with a ravishing poetic voice and piercing bravura that speak directly not only to the sensibility of her generation, but to anyone who has ever been young.
Lang Leav is a poet and internationally exhibiting artist. Awarded a coveted Churchill Fellowship, her work expresses the intricacies of love and loss. Beautifully illustrated and thoughtfully conceived, Love and Misadventure will take you on a rollercoaster ride through an ill-fated love affair- from the initial butterflies to the soaring heights- through to the devastating plunge…
In the frigid pre-dawn hours, in a distressed Midwestern city, hundreds of desperate unemployed folks are lined up for a spot at a job fair. Without warning, a lone driver plows through the crowd in a stolen Mercedes, running over the innocent, backing up, and charging again. Eight people are killed; fifteen are wounded. The killer escapes…
---
And there we have it! My VERY long list of my recent Finds! I know about 3-4 of them are poetry since I've been looking for some sort of modern poets recently, so if you have any recommendations PLEASE feel free to let me know! Have you read any of the novels I listed? What do you think about the ARCs listed? Chat with me in the comments! 🙂
Thanks for reading & I'll see you next time…
FIND ME ELSEWHERE: