Random Fact of the Day: The longest cave in the world is the 'Mammoth Cave System' in the USA.
Hello sunshines! I've been yet again tagged for the Book Bug Tag by Ryan @Unbookly, so thank you, Ryan! I'm not particularly interested in bugs themselves, but I think the tag should be fun! 🙂 Let's get to it…
THE RULES:

[1.]  copy/paste the rules and the tag logo

[2.] thank whoever nominated you, and don't forget to link to their blog

[3.] come up with a book for each bug category

[4.] nominate as many or as little bloggers as you'd like
BUTTERFLY: a cover you found most aesthetically pleasing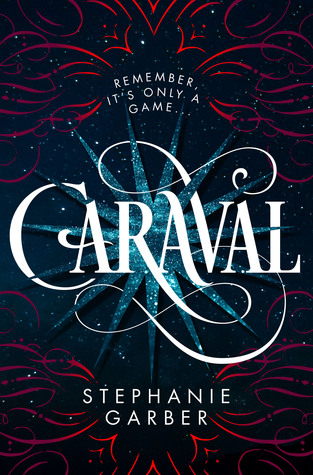 Hmm, there are so many! The first one that came into mind was Caraval by Stephanie Garber. I talked all about the cover in my Captivating Covers post, but in short, is is VERY pleasing!
ANT: a book/series that had in your opinion, incredibly strong writing
Falling into Place by Amy Zhang. I, too, reviewed this one already and I think the writing matched the overall message & theme of the novel — raw & beautiful. I would love to read more of Zhang when I get the chance.
MOTH: a book that had you up at all hours of the night
I have yet to read a book that makes me so scared that I stay up all night (if that's what this one if referring to), but I did stay up pass my bedtime (rebel 😉 ) reading Stolen by Lucy Christopher. Stolen is a very quick & easy read with a great plot, so I definitely recommend!
FLY: a character that really bothered you
I can't remember the minor character's name, but all I know is that I got very…annoyed when I read George by Alex Gino. Don't get me wrong, there's absolutely nothing wrong with this novel. There's just this one bully that picks on George/Melissa because of how she appeared and acted, and those are the worse characters.
FIREFLY: a book that makes you light up, which you always want to bring up
All the Bright Places by Jennifer Niven or Looking for Alaska by John Green — also know as my top two favorite novels of all time xD It's quite funny though because both of these novels are primarily sad, lol. But yes, READ THESE AND LOVE THEM AND IF YOU DON'T LOVE THEM…THEN…okay…lol.
FLEA: a book that hasn't been released yet and you're itching to read it
Speaking of Niven, she has another novel coming out in October of 2016 called Holding Up the Universe and yes, I already pre-ordered it!! I am SO FREAKING EXCITED TO CRY ONCE AGAIN READ HER NOVEL!! ❤
COCKROACH: a villain you despised who had your skin crawling
Hmm…villain…as in like…a REAL villain? I'm going to pick Janelle from Just a Few Inches by Tara St. Pierre. She was such an annoying & egotistical character and she was a true villain, guys. Don't be like her, lol.
BONUS: do you have any books with bugs on the cover? share it!
I already used this one in a previous topic, but hey, who cares! Stolen by Lucy Christopher is the only one I could think of so…
---
And that is all for Monday's Book Bug Tag! If you are interested in this tag, consider yourself TAGGED! I would love to see all the books that have "bugged" you (see what I did there???) so make sure you pingback to this post if you decide to post it for yourself!
What's your favorite bug? What's considered a villain to you? Have you read any of the novels show above? Chat with me in the comments! 🙂
Thanks for reading and I'll see you next time…
FIND ME ELSEWHERE: