Random Fact of the Day: 99% of people cannot lick their elbow.
Hello sunshines! I am back with another Liebster Award on this beautiful Tuesday, so thank you Maya @ Maya the Book Explorer for nominating me! 😀
The Rules:

1.) Post the award on your blog.

2.) Acknowledge the blogger who nominated you.

3.) Answer the questions assigned to you.

4.) Nominate 11 deserving bloggers for the award.

5.) Ask 11 questions to your nominees.
MY A's TO MAYA'S Q's
1.) Insta love/lust or love triangle? What's a big yes and what's a hell no?
Heck no to both, lol. Insta-love irritates my soul just because it's SO unrealistic & immature especially when it's centered around "bad boy, good girl" or vice-versa. As for love triangles, again, not very enjoyable to read — love triangles just seem a little childish & not unique to me. I have yet to read a novel that successfully executes these themes.

2.) What's your life motto and why? And if you don't have one, what do you wish it to be?
I actually have a few:
The only way out of the labyrinth of suffering is to forgive. — John Green
Life is too short to waste time waiting for other people's approval on how you live it. — Dr. Steve Maraboli
Bad days don't make a bad life. — someone, lol
3.) What book do you look forward to read in this summer and why?
EVERY BOOK IN EXISTENCE.  Since my summer is almost over, I still want to read Me Before You by Jojo Moyes before the school year starts so I can watch the movie xD
4.) What book was your biggest disappointment this year?
Hmmm..let me think about that. I think all my reads this year were 3.5+ stars…But the most disappointing is probably Eleanor by Jason Gurley. I DNFed this one a while ago and I was really excited because I thought I was going to enjoy it…Check out my review HERE.
5.) Paperback, hardcover or e-book?
I enjoy the look & feel of hardcovers, but I prefer to read paperbacks because they are lighter & easier to manage.
6.) Imagine you could dive into the world your fictional characters live in. Which book would you chose and what would you do there?
Because I read mostly contemporary, this one is kind of hard…lol. But I would choose where Theodore & Violet live from All the Bright Places by Jennifer Niven. In the story, Niven describes this body of water that sounded absolutely mesmerizing…(check out the photo to the left — I imagine it to look something like that) and yes, I may just be picking this place because I love ATBP *shrugs*
7.) Name one female and one male book character that is a real bad-ass.
Alaska Young from Looking for Alaska by John Green and…I literally can't think of any male characters…sorry!
8.) The world is ending and you have the chance to read only one book till it does. Which one would you choose?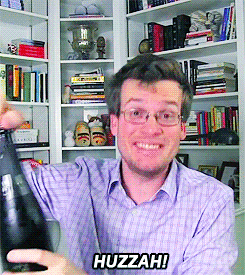 Uhhhhh what kind of question is that???? There are SOO many amazing novels that I haven't read yet! This question hurts my heart. But to answer your question, I would probably read John Green's newest upcoming novel of 2017. I know that is kind of weird because it hasn't even been released yet, but oh well xD

9.) Do you do book hauls? If yes, which is your biggest one?
I do, I do indeed! My biggest haul happens to be the last book haul that I posted which is my Collective May & June Haul 🙂 (45+ books!!!)

10.) What are your favourite BookTubers?
A few include:
11.) Do you know any good summer reads/movies/TV series?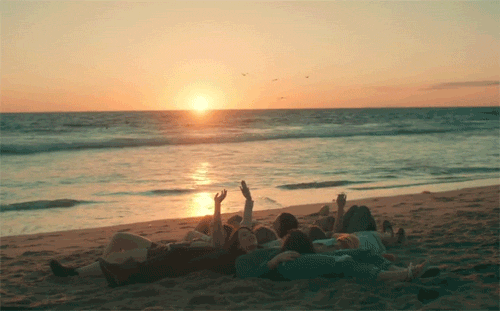 Anything by Nicholas Sparks if you are into a good romance (movies & books). As for summer TV series, I would recommend Grey's Anatomy (the summer is a good…two months (for me). You are going to need a pretty lengthy series) 😉
---
And that is ALL for this Liebster Award post! I won't be nominating anyone just because I've posted this award two times already (and I'm pretty lazy). I hope you are all having an amazing week so far & you are reading some awesome novels along the way!! ❤
Thanks for reading and I'll see you next time…
FIND ME ELSEWHERE: