Random Fact of the Day: Humans blink over 10,000,000 times a year.
Hello sunshines! How are you all? I'm actually doing somewhat good — woke up this morning for some volunteer work, doing a little blogging, discovering Hamilton for the first time…I'm feelin' good! 🙂 Anyways, as every Friday usually brings, it is time for Friday Finds! Friday Finds is a meme hosted by @adailyrhythm. It is a chance for you to showcase the books you've 'found' and added to your TBR list! They do not have to be books you purchased and they could've been found anywhere — bookstores, online, library, etc. Here are my most recent finds: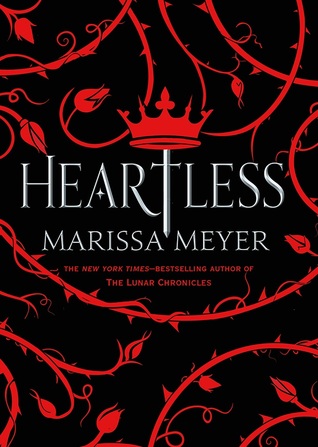 Long before she was the terror of Wonderland — the infamous Queen of Hearts — she was just a girl who wanted to fall in love. Catherine may be one of the most desired girls in Wonderland, and a favorite of the yet-unmarried King of Hearts, but her interests lie elsewhere. A talented baker, all she wants is to open a shop with her best friend and supply the Kingdom of Hearts with delectable pastries and confections…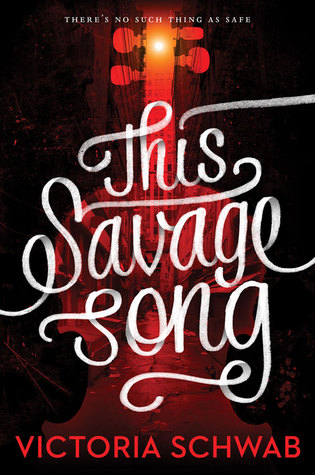 There's no such thing as safe in a city at war, a city overrun with monsters. In this dark urban fantasy from author Victoria Schwab, a young woman and a young man must choose whether to become heroes or villains—and friends or enemies—with the future of their home at stake. The first of two books…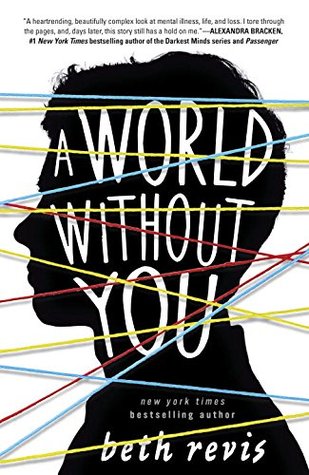 Seventeen-year-old Bo has always had delusions that he can travel through time. When he was ten, Bo claimed to have witnessed the Titanic hit an iceberg, and at fifteen, he found himself on a Civil War battlefield, horrified by the bodies surrounding him. So when his concerned parents send him to a school for troubled youth, Bo assumes he knows the truth: that he's actually attending Berkshire Academy, a school for kids who, like Bo, have "superpowers."…
Islington Arts Academy is not an average high school. Nestled in the forests of Michigan, surrounded by trees and nature and virtually no evidence of civilization, it is an oasis for those looking to get away. Perfect for a student like Kaira Winters, who wants nothing more than to put her past behind her and focus on the present…and her looming graduation, just a few months away. But the past has a way of returning when least expected…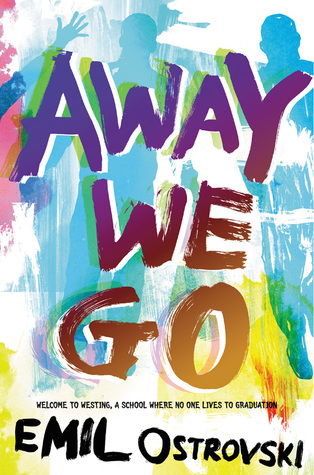 Westing is not your typical school. For starters, you have to have one very important quality in order to be admitted—you have to be dying. Every student at Westing has been diagnosed with PPV, or the Peter Pan Virus. No one is expected to live to graduation. What do you do when you go to a school where no one has a future?…
The story follows the unlikely friendship of two young women forged via fan fiction and message boards, and is told entirely in texts, chats, and blog posts. Gena (short for Genevieve) and Finn (short for Stephanie) have little in common. Book-smart Gena is preparing to leave her posh boarding school for college; down-to-earth Finn is a twenty-something struggling to make ends meet in the big city…
Hard-core fucking. It's not what I really want, but it's all he has to offer. He's filled with turmoil and heartache and regrets, but for two hours every Wednesday all he feels is me. How much I desire him, how desperate he makes me, how much I'd like things to be different between us. Real…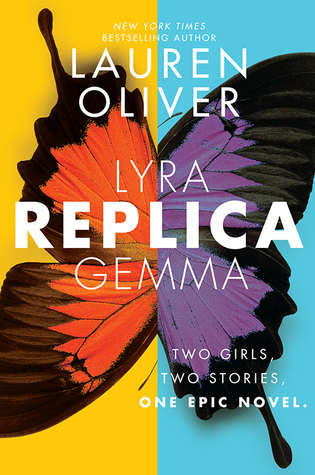 Gemma has been in and out of hospitals since she was born. 'A sickly child', her lonely life to date has revolved around her home, school and one best friend, Alice. But when she discovers her father's connection to the top secret Haven research facility, currently hitting the headlines and under siege by religious fanatics, Gemma decides to leave the sanctuary she's always known to find the institute and determine what is going on there and why her father's name seems inextricably linked to it…
Once upon a time, a girl had a father, a prince, a society of friends. Then they betrayed her, and she destroyed them all. Adelina Amouteru's heart has suffered at the hands of both family and friends, turning her down the bitter path of revenge. Now known and feared as the White Wolf, she and her sister flee Kenettra to find other Young Elites in the hopes of building her own army of allies. Her goal: to strike down the Inquisition Axis, the white-cloaked soldiers who nearly killed her…
---
And that is all for this Friday Finds!! Most of the novels I listed haven't even been published yet, but oh well, lol. TRS is the only sequel listed, I believe, but I haven't read TYE yet either xD All in all, this post is made up of "not yets" lol.
Have you received an ARC of any of the not-yet released novels? What do you think about TRS or TYE? Chat with me in the comments! Have a wonderful rest of your morning/afternoon/night & be happy because IT'S THE WEEKEND! ❤
Thanks for reading & I'll see you next time…
FIND ME ELSEWHERE: