Random Fact of the Day: It takes a drop of ocean water more than 1,000 years to circulate around the world.
Hello sunshines & Happy Sunday! Today I am here to post the Book Love Tag, so thank you to the one and only Reg @ She Latitude! Make sure you guys go by her blog and say hello, for you are DEFINITELY missing out if you don't! 😉 .
Your favourite book couple.
Ahhh, this is so hard!! I immediately thought of THREE book couples and I can't pick one…Hmm..let me think. Okay, after some long thought I am picking Theodore & Violet from All The Bright Places by my girl, Jennifer Niven. These two are really the cutest ever and *heart eyes* ❤
Your top three book boy/girlfriends.
Theodore Finch from ATBP by Jennifer Niven: I already expressed my love for him, even though Theodore & Violet forever, man ❤
Park Sheridan from Eleanor & Park by Rainbow Rowell: Park is the definition of a sweetheart. The way he treats Eleanor in the novel is just TO DIE for & he loves reading sooo…
Augustus Waters from TFIOS by John Green: Yes, I went there, guys. I can never complete a tag without mentioning at least one novel by Green, sorry (not really) xD
Imagine your favourite book couple. Who would propose, and how? (If there's already been a proposal: who would be more into organizing the wedding?)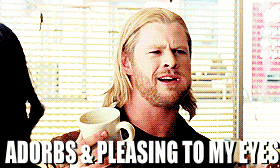 Ooo..I don't know…With the ending of the book, I don't know if there would be a marriage, but if things didn't turn out the way they did, I think Theodore would be the one to propose. He'd probably send Violet on a search for the items that they buried together for their school project, and then at the last spot he'd propose. Sounds cheesy, but I think it's legit!
Unpopular opinions time! Name a popular pairing you can't stand.
Hmmm..Don't have one! I don't know anyone that doesn't ship any of the couples that I mentioned, lol.
What's your favourite and least favourite romance trope?
My favourite romance trope: I think the correct term for this trope is "The Fish Out of the Water" — the male/female main character doesn't fit into a certain status or environment, but she/he is still determined to maintain being themselves while winning over who they love. I love this trope just because I hate reading those romance novels where the main character "changes themselves" to get the person they want to like them back. Like no, be you for YOU & get your man/woman!! (sorry, that was a little rough, lol)
My least favourite romance trope: Either insta-love or love triangles. Both don't make a good romance novel, and I find it really unrealistic and annoying, lol.
Do you ship non-canon couples often? Name some if you do.
I do, I do! I actually find this to be really fun, just because if the main couple is getting boring, I like to try to guess what's gonna happen with the non-canon couples xD I can't think of any at the moment, but I know there was one that sparked some interest…I think it was from The Future of Us by Jay Asher & Carolyn Mackler, but I can't remember!
Your opinion on love triangles. Go!
Nope, nope, nope. Don't ever recommend me a book that revolves around this trope. I have yet to read a novel that has succeeded with this concept, so yeah. No thanks.
Favourite and least favourite love triangle?
Non-existent, lol.
Sometimes romance just isn't the way to go. Favourite friendship?
Ummm, I don't know if this one counts, but who cares. I choose Alaska & Pudge from Looking for Alaska by John Green. 
"Have you really read all those books in your room?"

Alaska laughing- "Oh God no. I've maybe read a third of 'em. But I'm going to read them all. I call it my Life's Library. Every summer since I was little, I've gone to garage sales and bought all the books that looked interesting. So I always have something to read."
What's your favourite scene with your bookish OTP?
ALL OF THEM!! But in all seriousness, let me think about that, lol…
Okay, so I picked this part just because I remember crying. And that's all you need to know </3
"Because you smiled at me."

"What?"

"You asked why I wanted to do this with you. It's not because you were up on the ledge too, even though, okay, that's part of it. It's not because I feel this weird responsibility to keep an eye on you, which is also part of it. It's because you smiled at me that day in class. A real smile, not the bullshit one I see you give everyone all the time where your eyes are doing one thing and your mouth is doing another."

"It was just a smile."

"Maybe to you."
Imagine your favourite book couple again. Who's most excited about Valentine's Day (either ironically or genuinely)?
Definitely Theodore, again. He always has something new, exciting, and unique going on and I'm pretty sure he would think of something spectacular for Violet. ❤
---
This tag was actually really fun!! I thought it was gonna be kind of boring, just because I thought I was going to have the same answers, but all together it was a good reminder of why I love a good contemporary/romance. ❤
I TAG YOU!
Of course it is not mandatory that you complete and post this tag, but if you do decide to taken upon the fun, definitely pingback to this post so I can read your post!! 🙂
Thanks for reading and I'll see you next time…
FIND ME ELSEWHERE: