Random Fact of the Day: Most dust particles in your house come from dead skin.
Hello sunshines and Happy Hump Day! I hope everyone's week is going great so far! Today I am back with another debatable post, Which Cover Wednesday! Which Cover Wednesday is a post hosted by Sumaya @suereadingcorner. For this post, you choose two different covers of the same book — the books can have different publishers, different formats, etc. Then you decide which one you think is more appealing.Let's debate:
THE SUNLIGHT PILGRIMS BY JENNI FAGAN
OR
Hmm..I'm not too fond of either cover, but I think I'll go with the second cover, just because it has color and some form of…design? The first cover is black & white, which in some cases could be good, but compared to the second, I have to go with it.
THE FILL-IN BOYFRIEND BY KASIE WEST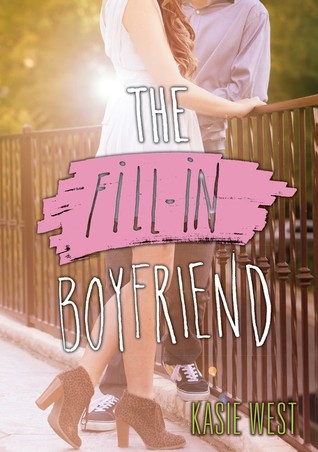 OR
Most definitely the first cover, lol. I don't know if it's just me, but the male figure in the second cover looks like he's posing for a t-shirt/acne commercial/ad xD . Oh, and he kind of reminds me of Degrassi…I don't know, I'm weird…
ALTHEA & OLIVER BY CRISTINA MORACHO
OR
Second cover! Although I do enjoy the symbolism & bright yellow cover of the first one, I do like the typography & almost vintage-feel to the second cover. Both are pretty good, though!
---
So what do you think? Do we agree with some of these covers? What do you think makes a great cover? Debate/chat with me in the comments! 🙂
Thanks for reading and I'll see you next time…
FIND ME ELSEWHERE: