Random Fact of the Day: If your skin is laid flat it will cover an area of around 18 square feet.
Yes, it is another tag! Hello and welcome to the Four Facts Survey tag! I was tagged by the one and only Eve @ Eve Messenger to take upon this tag, so thank you Eve for thinking of me! 🙂 Let's get into the tag, shall we?
"Rules:

Answer the questions
Nominate 4 people to answer the same questions"
THE Q's & MY A'S
~Four Names People Call Me Other Than My Real Name:
"Jess", "Jessi", "Jess Mess", "Messi" xD
~Four Jobs I've Had:
Uuuuuh…eating, sleeping, school, & chores around the house! (Sorry, just became somewhat "of age" to start working)
~Four Movies I've Watched More Than Once:
Aladdin, Lilo & Stitch, The Notebook, Dear John (the first four that came into mind!)
~Four Authors I'd Recommend:
Rainbow Rowell, John Green, Jennifer Niven, & Nicholas Sparks.
~Four Places I've Lived:
An apartment in California, A house in California, Sunny California, and Bipolar Weather California (see a pattern there? 🙂 )
~Four Places I've Visited:
Las Vegas, Los Angeles, Reno, Santa Monica.
~Four Things I'd Rather Be Doing Now:
Sleeping, reading, eating, drawing/painting.
~Four Foods I Prefer Not to Eat:
Spinach dip, cold cheese on sandwiches, milk chocolate, & poop (does that count?)
~Four Favorite Foods:
Rice, Ice Cream, Pizza, French Fries.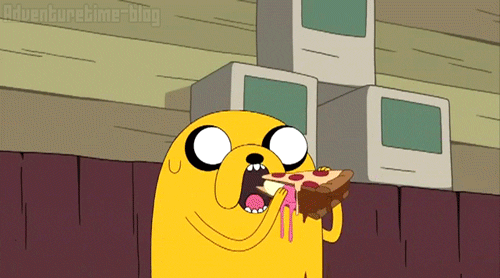 ~Four TV Shows I Watch:
The Walking Dead, Grey's Anatomy, Criminal Minds, & Lost.
~Four Things I'm Looking Forward to This Year:
Working out over the summer
Volunteering this summer
Cashing in my saved coins at the end of the year
Reading some more amazing novels
~Four Things I'm Always Saying:
"Definitely"
"Sure"
"Whatever helps you sleep at night"
"I'm so confused"
---
That was actually a more fun tag than I thought it would be, so why not share the fun with some awesome possum people??
I TAG YOU!
Esther @ Chapter Adventures
Ashley @ Constantly With a Book
Regina @ Bookish in Bed
and YOU! 😉
Of course it is not mandatory that you complete and post this tag, but if you do decide to taken upon the fun, definitely pingback to this post so I can read your post!! Have fun…
Thanks for reading and I'll see you next time…
FIND ME ELSEWHERE: