Random Fact of the Day: The average person walks the equivalent of twice around the world in a lifetime.
Hello friends! I am FINALLY on summer break and could not possibly be happier! If you don't follow me on Twitter, you wouldn't know that I am attending yet another Book Festival this weekend in Berkeley, CA — also known as, the Bay Area Book Festival. This one is relatively close to where I live, so there is no major traveling. It is a two day festival, however I am only staying for Saturday. Make sure to let me know if you are attending as well! 🙂
Anywho, let's get into today's post. Friday Finds is a meme hosted by @adailyrhythm. It is a chance for you to showcase the books you've 'found' and added to your TBR list! They do not have to be books you purchased and they could've been found anywhere — bookstores, online, library, etc. Here are my most recent finds: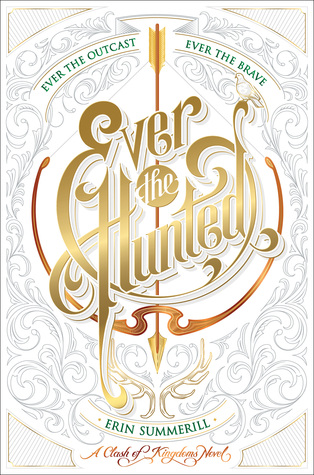 Seventeen year-old Britta Flannery is at ease only in the woods with her dagger and bow. She spends her days tracking criminals alongside her father, the legendary bounty hunter for the King of Malam—that is, until her father is murdered…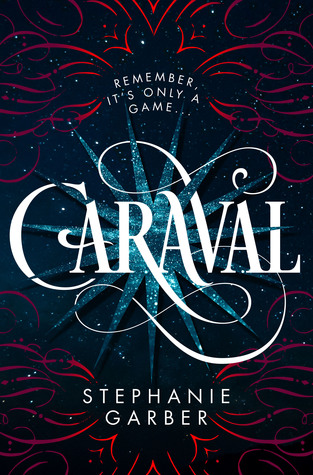 Before you enter the world of Caraval, you must remember that it's all a game . . .
Scarlett has never left the tiny island where she and her beloved sister, Tella, live with their ruthless father. Now Scarlett's father has arranged a marriage for her, and Scarlett thinks her dreams of seeing Caraval, the legendary, once-a-year performance where the audience participates in the show, are over…
An adventurous debut novel that cross cuts between a competitive college swimmer's harrowing days in the Rocky Mountains after a major airline disaster and her recovery supported by the two men who love her—only one of whom knows what really happened in the wilderness.
Nineteen-year-old Avery Delacorte loves the water. Growing up in Brookline, Massachusetts, she took swim lessons at her community pool and captained the local team; in high school, she raced across bays and sprawling North American lakes…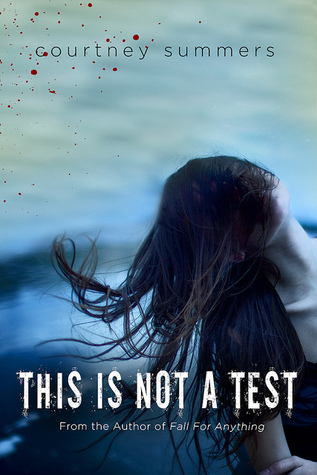 It's the end of the world. Six students have taken cover in Cortege High but shelter is little comfort when the dead outside won't stop pounding on the doors. One bite is all it takes to kill a person and bring them back as a monstrous version of their former self. To Sloane Price, that doesn't sound so bad. Six months ago, her world collapsed and since then, she's failed…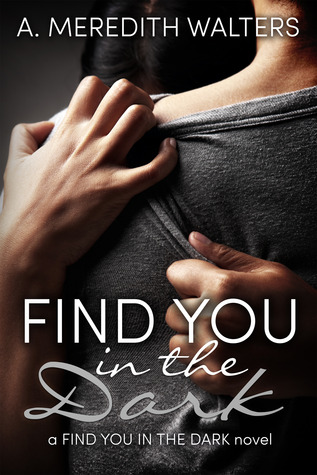 Maggie Young had the market on normal. Normal friends, normal parents, normal grades.. normal life. Until him.
Clayton Reed was running from his past and an army of personal demons that threatened to take him down. He never thought he had a chance at happiness. Until her.
Maggie thought their love could overcome anything….
Sometimes the night of your dreams can be a total nightmare.
The prom. It's supposed to be one of the best nights of your life. Or, at least, you're supposed to have a good time. But what if you'd rather be going with your best friend's date than your own? What if a sinister underground society of students has spiked the punch? What if your date turns out to be more of a frog than a prince? Or what if he's (literally) an ape?
Who knows you well? Your best friend? Your boyfriend or girlfriend? A stranger you meet on a crazy night? No one, really?
Mark and Kate have sat next to each other for an entire year, but have never spoken. For whatever reason, their paths outside of class have never crossed.
That is until Kate spots Mark miles away from home, out in the city for a wild, unexpected night…
Sixteen-year-old Elijah is completely mellow and his 23-year-old brother Danny is completely not, so it's no wonder they can barely tolerate one another. So what better way to repair their broken relationship than to trick them into taking a trip to Italy together? Soon, though, their parents' perfect solution has become Danny and Elijah's nightmare as they're forced to spend countless hours together…
Maguire is bad luck. No matter how many charms she buys off the internet or good luck rituals she performs each morning, horrible things happen when Maguire is around. Like that time the rollercoaster jumped off its tracks. Or the time the house next door caught on fire. Or that time her brother, father, and uncle were all killed in a car crash—and Maguire walked away with barely a scratch…
What do you do when your soul mate marries your best friend? If you're Kate Evans, you keep your friend Rachel, bond with her kids, and bury your feelings for her husband. The fact that Shane's in the military and away for long periods helps-but when tragedy strikes, everything changes…
Listen.
All the world forgets me. First my face, then my voice, then the consequences of my deeds.
So listen. Remember me.
My name is Hope Arden, and you won't know who I am. We've met before – a thousand times. But I am the girl the world forgets.
It started when I was sixteen years old. A slow declining, an isolation, one piece at a time…
No matter what he does or the decisions he makes, when death comes, Harry always returns to where he began, a child with all the knowledge of a life he has already lived a dozen times before. Nothing ever changes.
Until now.
As Harry nears the end of his eleventh life, a little girl appears at his bedside. 'I nearly missed you, Doctor August,' she says. 'I need to send a message.'…
Trapped on an isolated island, 16 superhuman teens (including cult favorites like members of the Runaways, the Avengers Academy and Darkhawk) are given a chilling ultimatum by their demented captor: Fight or die…only one will walk out alive! Thus begins a primal battle that will test the skills, stamina and morals of each combatant. Welcome to Murder World…
---
And that's all! The only reason this list is so long is because I recently caught up with the booktubers I am subscribed to on Youtube, and they all posted some form of book haul and I ALWAYS find something that interests me! All of these novels sound super, duper intriguing, so if anyone knows if any of these are on Book Outlet, definitely feel free to let me know!
Did you find some awesome books this week? How about this month? How's your reading going? Chat with me!
Thanks for reading & I'll see you next time…
FIND ME ELSEWHERE: