Random Fact of the Day: The odds of being killed by falling out of bed are one in two million.
Hello & Happy May 1st!! The month of April has come to an end, so I decided to post my Wrap-Up today because I had time after attending YALLWest! Speaking of YALLWest, my recap post about my experience should be up at the end of this week! (*cries because it's over and now I have to wait another YEAR to revisit*) But anyways, here's my reading & blogging recap of the month:
THE BOOKS:
This month I was striving to complete a ton of novels in time for YALLWest, and I have to say I think I did pretty good. Of course, I did not get to all the novels that I wanted to, but I am FINALLY out of my slump so that is wonderful!! Here are the novels I read this month & their ratings:
POPULAR: VINTAGE WISDOM FOR A MODERN GEEK BY MAYA VAN WAGENEN
MY RATING: 4 out of 5 stars
ELEANOR & PARK BY RAINBOW ROWELL
MY RATING: 5 out of 5 stars
MY TRUE LOVE GAVE TO ME: TWELVE HOLIDAY STORIES EDITED BY STEPHANIE PERKINS
MY RATING: 4 out of 5 stars
GEORGE BY ALEX GINO
MY RATING: 4 out of 5 stars
ALL THE BRIGHT PLACES BY JENNIFER NIVEN
MY RATING: 5 out 5 stars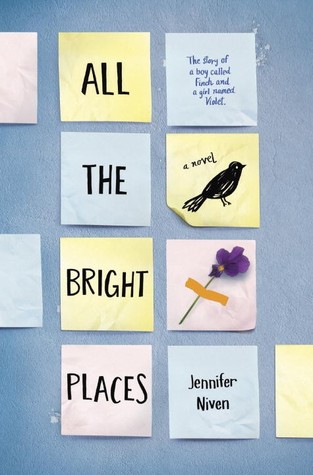 –
Not all of these novels have reviews yet, but they are to come! Like I said before, I think I had a pretty successful reading month — all the novels I read this month were amazing and I can't wait to read more from each of those authors. Feel free to check out my reviews as well!
THE ART:
I actually didn't get to paint/sketch at all this month, however I am pretty okay with that. I think this is partially because I didn't have time, but also because I was more focused on reading. And since I read such beautiful novels and I got out of my reading slump, I'm okay 🙂
Top Two With Most Views:
Top Two With Most Comments:
Top Two With Most Likes:
Thank you for all of the interactions this month! Everyone commented so much this month and I REALLY appreciate it!! Please feel free to check out those top posts
And PLEASE don't forget this month's Feature with Followers:
Aneta @ Sincerely Aneta | April 3rd, 2016
Regina @ She Latitude | April 10th, 2016
Jessica @ Mud and Stars | April 17th, 2016
These lovely ladies are pretty awesome, so make sure you go by their blogs and say hello!!
REMEMBER: I'm no longer posting TBRs, so stay tuned for a "Currently Reading" post!
P.S. What do you guys think I should do with my old TBRs? Delete them? Or keep them? Any input is helpful!
FIND ME ELSEWHERE: