Random Fact of the Day: The first ever elevator was designed to lift a passenger in 1743.
Hello all! We have made it through another week — Whew! By the time you read this, I'll either be in my car on my way to Santa Monica, CA, for YALLWest OR I'll already be at the event! 😀 Anyways, today I am here to share the novels that I have come across these past few weeks with Friday Finds. Friday Finds is a meme hosted by @adailyrhythm. It is a chance for you to showcase the books you've 'found' and added to your TBR list! They do not have to be books you purchased and they could've been found anywhere — bookstores, online, library, etc. Here are my most recent finds: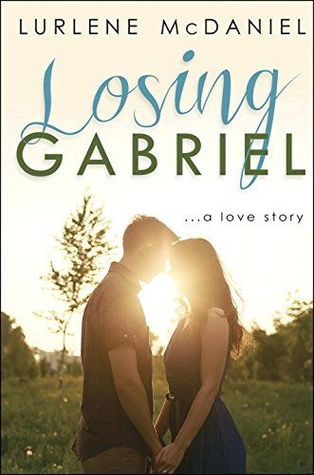 Lani Kennedy has dreamed of becoming a nurse since her cousin Arie died of leukemia. Nothing will stop her from getting into the local nursing program. Dawson Burke hasn't dealt with his mom's death, and he's angry at his dad for moving them to Windemere right before senior year. He grudgingly accepts that he must wait till graduation before he leaves…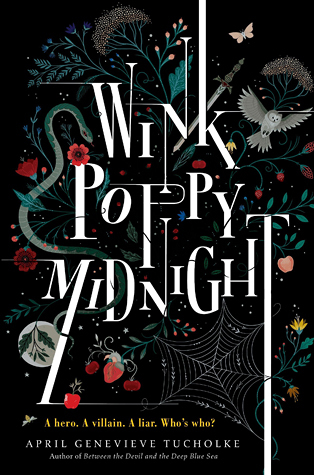 Every story needs a hero.
Every story needs a villain.
Every story needs a secret. 
Wink is the odd, mysterious neighbor girl, wild red hair and freckles. Poppy is the blond bully and the beautiful, manipulative high school queen bee. Midnight is the sweet, uncertain boy caught between them. Wink. Poppy. Midnight.
The local Avery Theater was just a run-down building to Quin—until her mother told her the tragic love story of Nick and Emma that played out on the theater's stage all those years ago. Quin is convinced it's the perfect story to rewrite for her drama class, but when she goes searching for more information, she makes a startling discovery…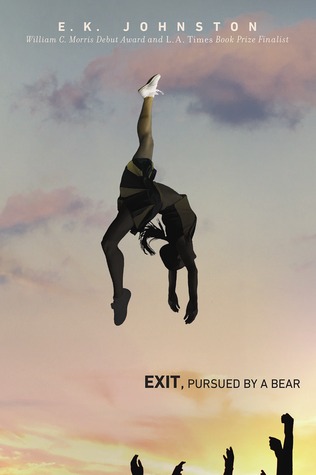 "I love you," Polly says suddenly when I'm almost to the door.
"I know," I say.
Hermione Winters has been a flyer. She's been captain of her cheerleading team. The envied girlfriend and the undisputed queen of her school. Now it's her last year and those days and those labels are fading fast. In a few months she'll be a different person. She thinks she's ready for whatever comes next…
In the weird and wonderful tradition of Kelly Link and Karen Russell, Amber Sparks's dazzling new collection bursts forth with stories that render the apocalyptic and otherworldly hauntingly familiar. In "The Cemetery for Lost Faces," two orphans translate their grief into taxidermy, artfully arresting the passage of time…
He found me in blood and tears.
I stayed with him through darkness and fire.
We loved each other in the moment between innocence and bitter truth.
We were the kids easily ignored, who grew into adults we hardly knew.
We weren't meant to last forever. And we didn't…
From Jesse Andrews, author of the New York Times bestselling Me and Earl and the Dying Girl and screenwriter of the Sundance award–winning motion picture of the same name, comes a groundbreaking young adult novel about music, love, friendship, and freedom as three young musicians follow a quest to escape the law long enough to play the amazing show they hope (but also doubt) they have in them…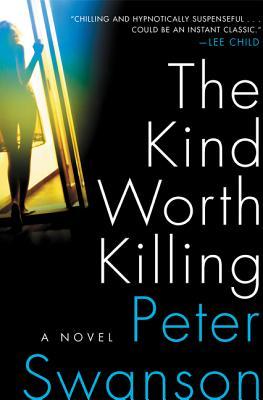 A devious tale of psychological suspense involving sex, deception, and an accidental encounter that leads to murder. This is a modern re-imagining of Patricia Highsmith's classic Strangers on a Train from the author of the acclaimed The Girl with a Clock for a Heart…
---
Besides the shortened book synopsis below the novel, I also left a link to the Goodreads page on the image. So if the synopsis left you hanging, definitely click on the book image so you can read on! 
Feel free to follow my Goodreads account to be updated on what I am reading and/or what I plan to read in the future!
Also, if you wanna hear about my experience at YALLWest this weekend, be sure to follow me on Twitter! (link below) 🙂
P.S. I will be posting something this weekend even though I am @ YALLWest, so don't worry 😉
FIND ME ELSEWHERE: