Random Fact of the Day: Charles Richter, the American scientist who developed the Richter scale, was an avid nudist.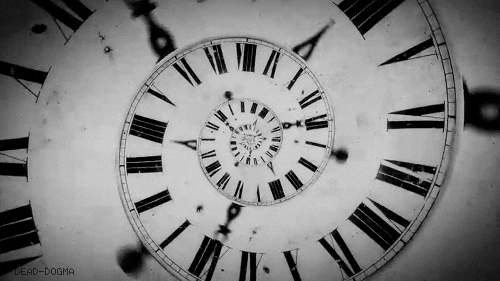 Hello! It is the middle-ish of this month, therefore I am dedicating today to my Bi-Weekly Wrap-Up — this is almost like my regular Monthly Wrap-Ups, but instead it's just a two week kind of "check in" post! How has the life of Jesalin been this April?
School is back up for me again

and I officially have about a month and a half left for my sophomore year of high school (thank the man upstairs)!! Supposedly this year was supposed to be the easiest (as I have heard from people at my school), but honestly, this year was full of crap. 🙂
If you haven't heard yet from my social media, or you missed my discussion post, I AM GOING TO YALLWEST!!!! I know a few IRL people who are going, but also some bloggers so I am really excited to attend the event at the end of this month!
Speaking of YALLWest, during that week (from the 23rd-30th) I probably won't be posting consistently like I usually do. So if you barely see my posts in your feed, know that's because I was busy with YALLWest and I didn't have time to pre-blog. However I will be trying to at least post maybe every other day or two.
This is incredibly irrelevant, but I finally got around to watching Zootopia in theatres and it was SO cute!! (sorry, had to share because it had so much hype)

20 days until Captain America: Civil War!!!! 
I recently posted my April Book Haul, so if you missed that you can check it out here!
I read a few novels this month and I am extremely proud of myself because that means I am not longer in my slump!!

I posted a long-awaited review

for Popular: Vintage Wisdom of a Modern Geek by Maya Van Wagenen here!
I should have a few more reviews coming up either at the end of this month or in May, so stay tuned!
I am currently reading My True Love Gave to Me edited by Stephanie Perkins and written many authors, and also George by Alex Gino. Both novels are very satisfactory, and I can't wait to finish them both!
---
Ta-da! That is all for this month's Bi-Weekly Wrap-Up! I hope YOU, yes you reading this, are having a wonderful weekend and you are enjoying your (hopefully) free time!! Are you going to YALLWest? Are you excited for Civil War like me?? How many novels have you read so far this month? Feel free to chat with me in the comments!
Thanks for reading and I'll see you next time…
FIND ME ELSEWHERE: