Hello and Happy First Day of March!! It is a new month, but I haven't posted my February Wrap-Up, so stay tuned for that! My March TBR should be up soon as well, so those are two posts to look forward to. Anyways, today is the first Tuesday of the month, therefore I am posting this week's Top Ten Tuesday. Top Ten Tuesday is a weekly meme hosted by The Broke and the Bookish. Each week I will post a new Top Ten List (may not necessarily be 10). This list includes a variety of topics such as 'my top ten favorite authors' or 'my top ten books of the month'. The topics will change, so make sure you stay tuned for each week!
This week's topic issss…
Now, this is a little disclaimer: I am very easy to make laugh…So yeah, some of these novels may not be ENTIRELY funny, but I, personally, laughed! With that being said, I wouldn't completely rely on this list, but that doesn't mean you shouldn't check out these awesome possum novels! Also there isn't ten, lol.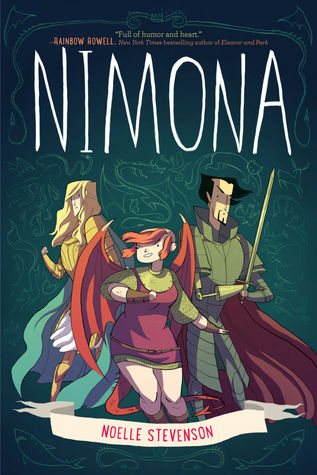 Nimona by Noelle Stevenson // Graphic Novel, Fantasy, Young Adult
This graphic novel has some awesome humour that I honestly wasn't expecting when I was getting ready to read it. One of the main characters, Nimona, is so sarcastic and unique and that's what makes me enjoy this novel so much.
Looking for Alaska by John Green // Young Adult, Realistic Fiction, Mystery
Looking for Alaska is one of my all time favorite novels. It has everything that I love — creative characters, great writing, building conflicts & events, and of course, humour. I won't go into too much detail, but I really did love this novel & I recommend it to anyone.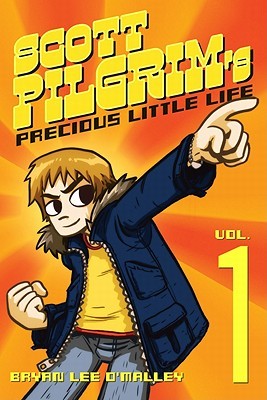 Scott Pilgrim's Precious Little Life: Volume 1 by Bryan Lee O'Malley // Graphic Novel, Young Adult, Humor
Even though this graphic novel is in black and white, it doesn't take away from the novel itself. Scott Pilgrim and his friends are so funny — not just their dialogue, but also the visuals.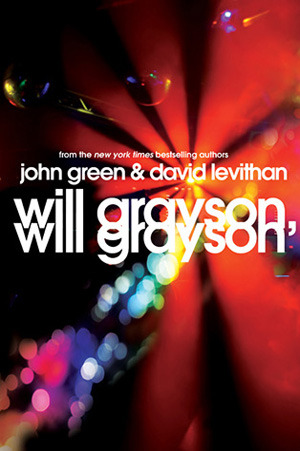 Will Grayson, Will Grayson by John Green & David Levithan // Young Adult, Contemporary, LGBTQ+
Yes, another John Green novel. But hey! David Levithan is an author included!! Anyways, again, the character's dialogue and actions is what makes this novel hilarious. Both Grayson's have amazing personalities that make them unique & the overall plot of this novel is interesting.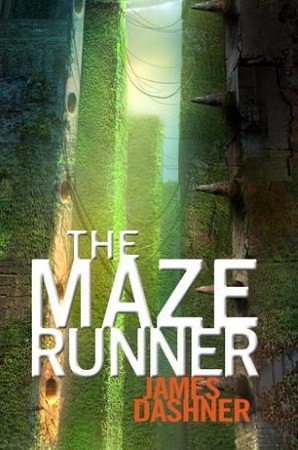 The Maze Runner by James Dashner // Young Adult, Science Fiction
The rest of the Maze Runner books were 'eh', but out of the series this one was my favorite. I think this is the case because there was a ton of character development, but also because their "language" was very odd, lol. The way the characters interact with each was funny to me, and also their use of diction.
---
And that is ALL for this list, my friends!! If you have read a novel that made you LITERALLY laugh out loud, make sure you recommend it down below! I am always in the mood for a good laugh xD
Stay tuned for my March TBR! 🙂
Thanks for reading & I'll see you next time…