Hello & welcome to another Top Ten Tuesday! Today has been a long day, but that is not stopping me from posting! Top Ten Tuesday is a weekly meme hosted by The Broke and the Bookish. Each week I will post a new Top Ten List (may not necessarily be 10). This list includes a variety of topics such as 'my top ten favorite authors' or 'my top ten books of the month'. The topics will change, so make sure you stay tuned for each week!
This week's topic issss…
My list won't be necessarily ten because I didn't really read completely out of my comfort zone last year. But, there were a few that were worthwhile!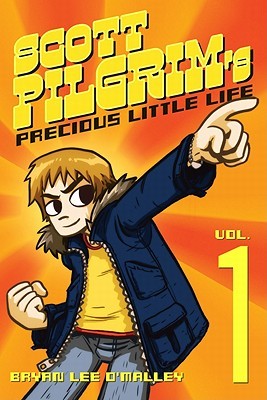 Scott Pilgrim's Precious Little Life: Vol. 1 by Bryan Lee O'Malley: O'Malley's is not only one of the few graphic novels that I read last year, but it was the only one that I read that was in black and white! So, I thought this one kind of stood out from the rest.
The Secret of the Old Clock by Carolyn Keene: This one really isn't necessarily out of my comfort zone, but I haven't read a middle grade in a long time before I read this one last year. This read was a great refresher & quick, so I enjoyed that a lot. I love some Nancy Drew!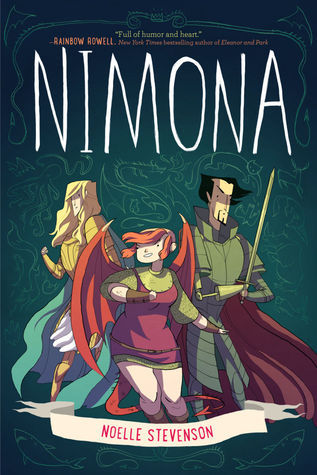 Nimona by Noelle Stevenson: Another amazing graphic novel that I read — If you didn't know, 2015 was my first time exploring with graphic novels, lol.
XODUS by K.J. McPike: This is one of my favorite fantasy reads of 2015. I normally don't read a ton of fantasy, but I was really pleased with this one. Thank you, McPike, for sending me your novel for review — it was great!
---
Okay, that was nowhere near ten, but LUCKILY this year I am striving to read more out of my comfort zone, lol. If you have any recs for awesome graphic novels, classics…anything, I am open to hearing them! Have a great rest of your day/night! 🙂
P.S. I AM GOING ON A BLOG HOP THIS MONTH!!! So if you want me to visit your's or someone else's wonderful blog, leave your link below!!
Thanks for reading & I'll see you next time…