Hello my fellow internet users!  I hope everyone's weekend is going swell! Today I am posting the Burn, Rewrite, Reread Book Tag! I was tagged by the wonderful Eve @ Eve Messenger, so thank you so much to her for thinking of me! Definitely check out her blog when you get the chance — her & her blog are truly amazing!
This tag actually looked really fun, but I knew it was going to be a challenge. So I am very glad to have been tagged and now I am being put to the test!
"The Rules:

Randomly choose 3 books you've read. (Use the 'random' option on your Goodreads "read" shelf.*)
For each group of three books, decide which book you'd burn, rewrite, or reread. (A lot like "Kiss, Marry, Kill.")
Repeat until you complete three rounds (or five)

🙂 "
Bum, bum, buuuuuum! Let's get started! 😉
ROUND ONE:
Burn: The Bungalow Mystery by Carolyn Keene. I am only "burning" this one out of the three because I haven't read this one in a long time. However, the Nancy Drew novels are still very entertaining!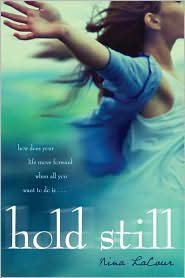 Rewrite: Hold Still by Nina Lacour. I have nothing against this novel, but again, out of the three this is the one where I don't really remember much about because I read it such a long time ago, lol.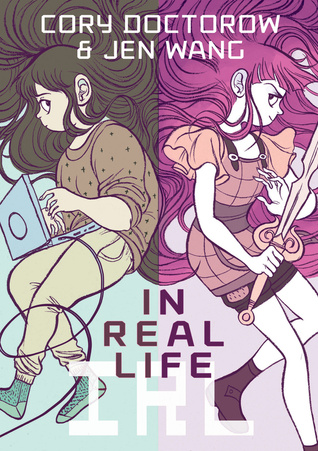 Reread: In Real Life by Cory Doctorow and Jen Wang. This graphic novel was the first I ever read last year and it was amazing!! I definitely recommend you guys read this one!
ROUND TWO: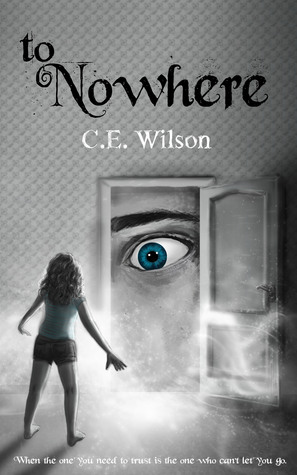 Burn: To Nowhere by C.E. Wilson. I received this novel for review last year from the author and it was an okay novel. I think I gave it 3 stars, and that's the least rating in regards to the two novels below.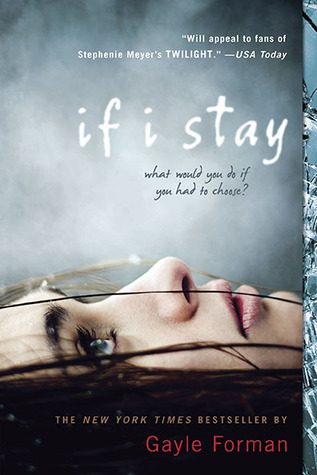 Rewrite: If I Stay by Gayle Forman. There was really nothing wrong with this novel, but between this novel and the next one, this one is one where if I HAD to change it, I would. Still love Forman and this novel, though!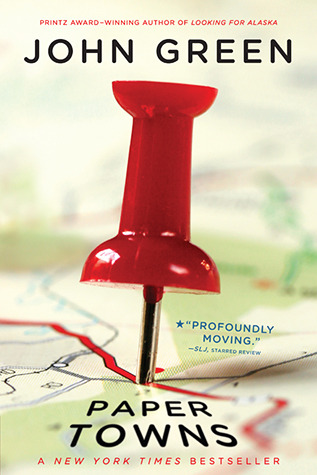 Reread: Paper Towns by John Green. I've been meaning to reread all of Green's novels just because I read them such a long time ago all at once and somewhat recently this novel was turned into a film. Therefore I wanted to reread it before the film, but that really didn't happen. And also, I just love John Green (unpopular opinion?)!
ROUND THREE: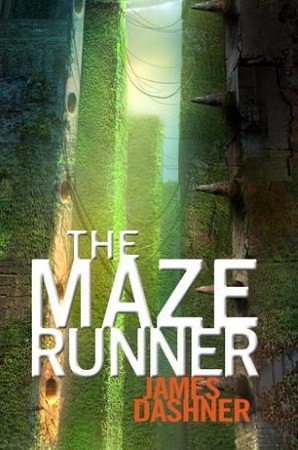 Burn: The Maze Runner by James Dashner. This first novel in the series was probably the best in my opinion, but the rest of the series was 'eh' for me.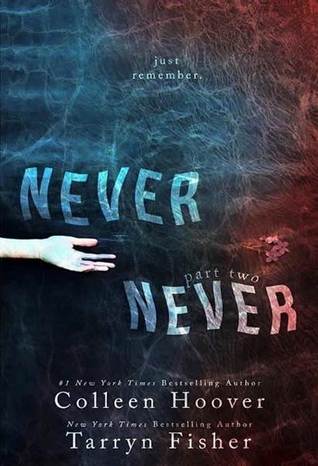 Rewrite: Never, Never: Part Two by Colleen Hoover and Tarryn Fisher. I WOULD REWRITE THIS ONE AND MAKE IT LONGER!!!!!!! I NEED CLOSURE HOOVER AND FISHER!!!! ❤
Reread: Let It Snow by John Green, Maureen Johnson, & Lauren Myracle. Again, I read this one a long time ago and I remember it being great. This novel is made up of three short stories from each one of the authors and eventually they tie together in the end and it was pretty well written as a whole. Also, in my opinion, it's a good winter time read!
---
And that is ALL for this book tag! I really did find this tag to be challenging but VERY interesting and entertaining! I was considering going more than three rounds but I knew eventually I would get to three novels that I absolutely couldn't "burn"!! I am tagging ANYONE who is interested in this tag themselves because everyone should accept a challenge once in a while. Definitely pingback to this post if you decide to post it! Good luck… 🙂
*NOTE: To display a random list of books you've read, go to Goodreads and:
Click on "my books."
On the left side of screen below bookshelves, click "read."
At the bottom of the screen in the "sort" box, choose "random."
Choose the first three books.
Have fun!
Thanks for reading and I'll see you next time…