Title: Never, Never: Part Two
Author(s): Colleen Hoover & Tarryn Fisher
Genre: YA, Romance, Mystery, Contemporary
Page Count: 156
Published: May 17th, 2015
Format: Paperback
Source: Purchased
BUY HERE: Amazon | Barnes & Noble | Book Depository
THIS IS BOOK TWO IN THE NEVER, NEVER SERIES!!!
"#1 New York Times bestselling author of Hopeless joins forces with the New York Times bestselling author of Mud Vein. Together, they have created a gripping, romantic tale unlike any other. "How odd to be made of flesh, balanced on bone, and filled with a soul you've never met." Charlize Wynwood and Silas Nash have been best friends since they could walk. They've been in love since the age of fourteen. But as of this morning…they are complete strangers. Their first kiss, their first fight, the moment they fell in love…every memory has vanished. "I don't care what our real first kiss was," he says. "That's the one I want to remember." Charlize and Silas must work together to uncover the truth about what happened to them and why. But the more they learn about the couple they used to be…the more they question why they were ever together to begin with. "I want to remember what it feels like to love someone like that. And not just anyone. I want to know what it feels like to love Charlie."
---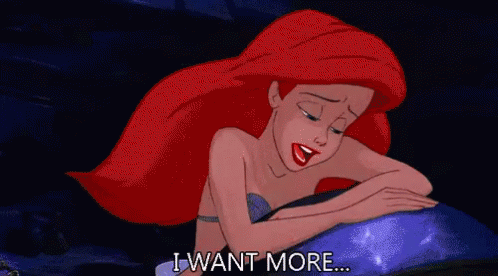 Haha, jkay. I am not going to just leave it at that. But I am going to keep this a mini review because it is a continuation of the first novel and I just realized I didn't review the first one!!
But anyways, character development was everything that I was looking for in this novel and I did get it. It wasn't necessarily "development" because as you know, they lose their memories again & again. However they do evolve each time and I love that. I was afraid that after the first novel the events were going to get repetitive, but thankfully, they did not. I totally ship Silas and Charlie, by the way — they are so freakin' adorable, lol.
The narration was great. That is actually one thing I really enjoy about both of the novels I've read so far. The two point perspective adds so much more suspense and uuhhhh..!! Even though most of the novel was in Silas' perspective, it was still a great experience.
I absolutely love both Fisher's & Hoover's writing. It is very easy to follow & read, and I did form connections with the characters even though we are kind of nothing alike, lol. This may sound silly, but I did find myself laughing sometimes at the humour in the text…But that may just be me… xD
I know you probably already know this BUT THE FEELS WERE SO SO SO SO SOOOOOO STRONG SINCE THE VERY BEGINNING AND THIS NOVEL JUST ADDED MORE!!! I was expecting another cliffhanger, but it's just so HARD to wait to read the next novel! I need to know what happens & I need some closure! And to make matters worse, part two was SHORTER than the first!! Like whaaaatttt? But yes, this novel is just…. ❤ ❤ ❤
Overall as you can tell, I really did love part two of the Never, Never series. Fisher & Hoover are amazing writers & also very mean for keeping us, readers, on the edge of the cliff. But, I guess I will have to wait! Oh, & I did not find anything negative to say about the novel. I definitely recommend that if you haven't read it, you should!
So what's my rating?
I gave Colleen Hoover's & Tarryn Fisher's, Never, Never: Part Two, a…
5 out of 5 stars (my first of the year!!!)
Let me know down below your thoughts, comments, or questions regarding this novel!
Thanks for reading & I'll see you next time…