Hello my lovelies! It is no surprise that I am posting another tag because I've been tagged in so many posts this past month! However, I enjoy tags so thank you Ari @ The Daydreaming Bookworm for thinking of me for the New Year's Resolution Book Tag!
GET IN SHAPE – NAME A BOOK THAT DOESN'T QUITE FIT ON YOUR SHELF CORRECTLY.
Through the Woods by Emily Carroll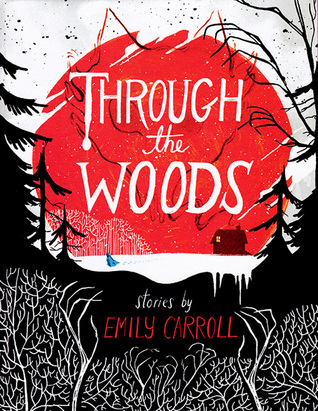 This one is a wide graphic novel so it sticks out more than the rest of my novels, lol. But oh well!!
EAT HEALTHY – NAME A BOOK YOU FEEL WAS GOOD FOR YOU TO READ.
Looking for Alaska by John Green
This novel is one of my favorites for a reason… ❤
READ MORE – NAME A BOOK YOU KEEP TELLING YOURSELF TO READ BUT HAVEN'T YET.
Eleanor & Park by Rainbow Rowell
My first Rainbow Rowell read and I still haven't taken it off of my shelves to read it.
QUIT SMOKING – NAME A BOOK YOU KEPT GOING BACK TO EVEN THOUGH YOU HAD FINISHED IT.
Again, Looking for Alaska by John Green..I have reread this novel more than any other.
SAVE MORE MONEY – NAME A BOOK YOU GOT FOR A REALLY GOOD PRICE.
Truthwitch by Susan Dennard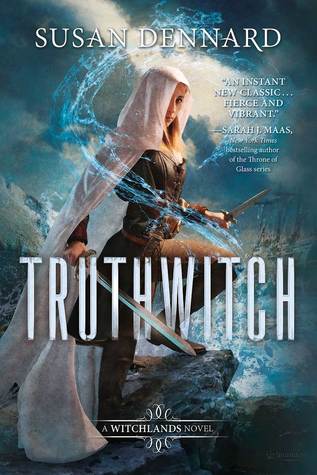 Okay, I guess this one counts because I recently received this novel in my monthly Uppercase subscription box (spoiler). I pay $22/month, and the book itself is hardcover and cost $19 in the U.S. So yes, as you can see I did get my money's worth. Plus with all the bookish items they send in addition — can't go wrong, lol.
BE MORE ORGANIZED – HOW DO YOU ORGANIZE YOUR BOOKSHELF?
Currently my bookshelf is organized by alphabetical order by the author's last name. It's easier for me to find novels, but the overall organization could be better.
BE PUNCTUAL – SHORTEST TIME AND LONGEST TIME IT TOOK YOU TO READ A BOOK?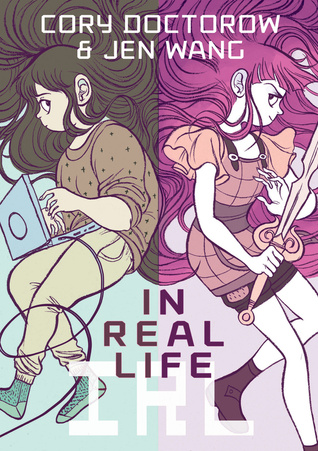 Hmm…I don't remember the actual novel for the longest time, but the shortest would have to be maybe 1-2 hours and that book was In Real Life by Cory Doctorow. As you can see, this is a graphic novel so obviously it wouldn't take me that long to complete, lol.
My longest read was probably maybe a month or two, I really can't remember.
GO OUT MORE – WHAT BOOK ISOLATED YOU FROM REALITY?
Either Never, Never by Colleen Hoover & Tarryn Fisher or Stolen by Lucy Christopher
Both of these novels were absolutely stunning to me and they were both one of my favorites of 2015.
BE UNIQUE – WHAT WAS YOUR FAVORITE BOOK OF 2015?
Along with the two novels above, here are a few:
BE MORE PERSONAL – WHAT BOOK ARE YOU MOST LOOKING FORWARD TO THIS YEAR?
A few of them incluuuddeee:
REALLY, RESOLUTIONS – WHICH BOOK DO YOU PROMISE TO READ DURING THE YEAR?
Me Before You by Jojo Moyes. I've been holding this one off for too long & I've promised one of my favorite IRL people, Jess @ Princessica of Books, that I would read it. SO I WILL JESS, I WILL!!!
---
And that is all for this awesome book tag! I really enjoyed this one, & because of that I will be leaving the nominations up to you guys! If YOU are interested in this tag, feel free to assume that I tagged you!
Thanks for reading & I'll see you next time…