Hello everyone and welcome to another tag post! Thank you very much to Mariana @ Book is Glee for thinking of me for this tag — go check out her blog!!  ❤
This tag actually makes me very hungry for Chipotle, but that's besides the point. Now onto the tag:
1. RICE: THE FOUNDATION – "THE BOOK THAT GOT YOU INTO READING (OR BOOK BLOGGING)"
I would have to say either the Nancy Drew novels or Diary of a Wimpy Kid by Jeff Kinney. I read those  babies  books a lot when I was in elementary school, and I still do actually read Nancy Drew, lol. Not so much of DOAWK, but my brother does so that's okay!
2. BEANS: THE FILLER – "A BOOK WITH A WHOLE LOT OF NOTHING HAPPENING"
Hmm..I think about going to go with The Dinner by Herman Koch. I recently DNFed this novel because of this very reason — NOTHING WAS HAPPENING. But maybe I'll give it another try one day…?
3. PROTEIN: THE BUILDING BLOCK – "A BOOK QUOTE TO LIVE BY"
The good 'ol Stephen Chbosky ❤
4. FAJITAS: THE CRUNCH OF TEXTURE – "A BOOK WITH IMMACULATE WORLD-BUILDING"
I actually haven't read a lot of novels that include world-building, so I can't really answer this one. I know, sad right?
5. SALSA: THE DANCE OF FLAVOUR – "A BOOK THAT KEPT YOU ON YOUR TOES"
A lot of novels have kept me on my toes, lol. But I think the ones that kept me up the most was either Gone Girl by Gillian Flynn, XODUS by K.J. McPike, or Never, Never Part 1 by Colleen Hoover & Tarryn Fisher. Apologies, I couldn't pick one 🙂
6. CORN: THE EXPLOSION OF SWEETNESS – "A MEMORABLE SCENE INVOLVING FRIENDSHIP/ROMANCE"
I think this is technically friendship, lol. Love Nicholas Sparks ❤
"Do you want a cookie?
– What?
– A cookie. Like an Oreo. Do you want one?
– No.
– How can you not want a cookie?
– I just don't.
– Okay, fine,let's say you did want a cookie. Let's say you were dying for a cookie, and there were cookies in the cupboard. What would you do?
– I'd eat a cookie?
– Exactly. That's all I'm saying.
– What are you saying?
– That if people want cookies, they should get a cookie. It's what people do.
– Let me guess. Dad won't let you have a
cookie?
– No. Even though I'm practically starving to death, he won't even consider it. He says I have to have a sandwich first.
– And you don't think that's fair…"
-Nicholas Sparks, The Last Song
7. CHEESE: THE BOND OF CALCIUM – "TWO CHARACTERS FROM DIFFERENT BOOKS YOU WISH COULD BE FRIENDS"
Ooo, so many options!!! But I think I am going to go with Anna Bloom from Have a Nice Day by Julie Halpern and Elise Dembowski from This Song Will Save Your Life by Leila Sales. They are both very unique & I feel like they would bring out something new in each other.
8. SOUR CREAM: THE TANGY TOPPER – "THE QUIRKIEST CHARACTER YOU'VE EVER READ (PROTAGONIST OR SUPPORTING)"
Jul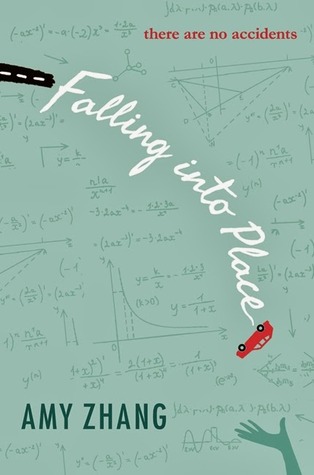 ia from Falling into Place by Amy Zhang. I haven't even completed the novel but I know Julia had some unexpected traits in this novel and it was actually kind of humorous to me?
9. GUACAMOLE: THE COST OF CREAMINESS – "A BOOK YOU PAID TOO MUCH FOR (BASED ON UTILITY EXPERIENCED)"
I don't know — the novels I've bought haven't been too costly except for my graphic novels, and even then they weren't too expensive. So again, I can't really answer this one.
10. LETTUCE: THE HANDFUL OF CRISPNESS – "A REFRESHING CONCEPT/THEME IN A BOOK"
I really like the idea/concept from Station Eleven by Emily St. John Mandel. I have YET to read this one even though it's just sitting on my bookshelf…Here's a snippet of the premise:
"…One snowy night Arthur Leander, a famous actor, has a heart attack onstage during a production of King Lear. Jeevan Chaudhary, a paparazzo-turned-EMT, is in the audience and leaps to his aid. A child actress named Kirsten Raymonde watches in horror as Jeevan performs CPR, pumping Arthur's chest as the curtain drops, but Arthur is dead. That same night, as Jeevan walks home from the theater, a terrible flu begins to spread. Hospitals are flooded and Jeevan and his brother barricade themselves inside an apartment, watching out the window as cars clog the highways, gunshots ring out, and life disintegrates around them…"
11. CHIPS: LE PIÈCE DE RÉSISTANCE – "A MUST-READ RECOMMENDATION IF YOU LIKE [THIS BOOK/GENRE—YOU DECIDE!]"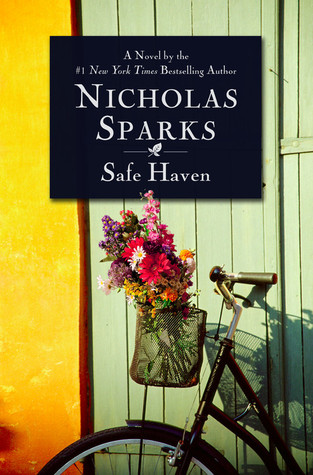 If you love a good Romance that keeps you on your toes, I would seriously recommend anything by Nicholas Sparks. But more specifically, Safe Haven. I know all of his novels are amazing, even if I haven't read them all. I am a sucker for Romance and he is by far my favorite go-to author.
12. TABASCO: THE KICK TO THE FACE – "YOUR FAVOURITE FIGHT/ACTION SEQUENCE"
It doesn't say it has to relate to books, so of course I gotta choose something Marvel related 🙂
I CANNOT WAIT UNTIL THIS MOVIE COMES OUT!!!!!!!!!!!!!!!!!!!!!!!!!!!!!
---
And that completes the Burrito Bowl Book Tag!! I hope you all enjoyed this as much as me!! I am not going to nominate anyone since this a kind of "free" tag, so if you are interested just assume that I tagged you!
Thanks for reading and I'll see you next time…