For more information about Captivating Covers, click here.
Hello & welcome to the first Captivating Covers post of the year!! Today I am here to share a kind of continuation to my last Captivating Covers post, so if you missed that you can check it out here.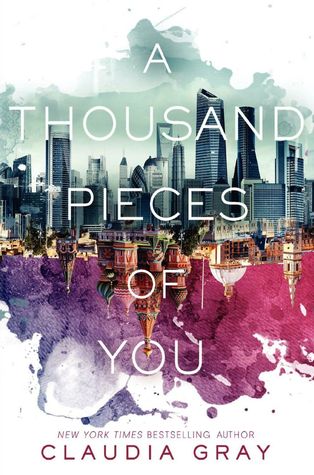 Title: A Thousand Pieces of You
Author: Claudia Gray
Genre: Young Adult, Science Fiction, Romance, Fantasy
Published: November 4th, 2015
Does this cover seem familiar?? Well, if you read my last CC post, you may recall that I featured the second novel in this trilogy, A Thousand Skies Above You.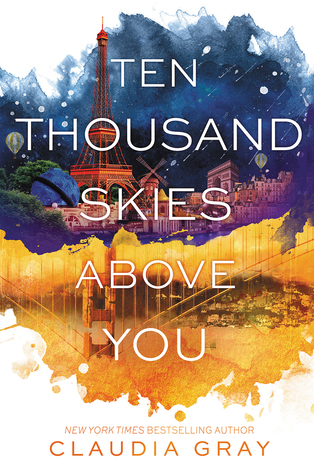 However I could not just feature one and not the other, because both are EQUALLY beautiful! My reasoning is still the same — the watercolor aspect is dramatic & intriguing, the color contrasts are great, & overall it is just very amazing to look at.
Again, the novel itself has an interesting premise & I am really looking forward to getting my hands on these (not just for the cover of course). If you are not like me and you simply won't pick up a novel just because of it's cover, I would recommend reading the synopsis down below & perhaps you will become as interested as me…
Synopsis from Goodreads:
A Thousand Pieces of You (Firebird #1) by Claudia Gray
---
"Cloud Atlas meets Orphan Black in this epic dimension-bending trilogy by New York Times bestselling author Claudia Gray about a girl who must chase her father's killer through multiple dimensions.

Marguerite Caine's physicist parents are known for their groundbreaking achievements. Their most astonishing invention, called the Firebird, allows users to jump into multiple universes—and promises to revolutionize science forever. But then Marguerite's father is murdered, and the killer—her parent's handsome, enigmatic assistant Paul— escapes into another dimension before the law can touch him.

Marguerite refuses to let the man who destroyed her family go free. So she races after Paul through different universes, always leaping into another version of herself. But she also meets alternate versions of the people she knows—including Paul, whose life entangles with hers in increasingly familiar ways. Before long she begins to question Paul's guilt—as well as her own heart. And soon she discovers the truth behind her father's death is far more sinister than she expected.

A Thousand Pieces of You explores an amazingly intricate multi-universe where fate is unavoidable, the truth elusive, and love the greatest mystery of all."
Let me know what you think about these novels down below & if you have read any novels by Claudia Gray!
Thanks for reading & I'll see you next time…