2015 is gradually coming to an end, so before it hits January I wanted to do a sort of bookish survey that reflected on my reading experiences this year.
If you guys didn't know, I did not start to officially read again until about the summer of 2015 (mid-July). So that gave me about 6 months to read as many books that I abandoned on my bookshelves. I began to buy more books, I used my Goodreads account more often, and hey, I started this blog! (but that's for a later post) Anyways, so while some readers may be able to read 3+ books a week, during school I found myself sometimes reading around 1 novel in 1-2 weeks. So as you can see there were some issues that came along when I wanted to read. But, with that being said I DID reach my 2015 Goodreads Reading Challenge goal of 30. I originally set it to be 25, but then mid-August came around and I decided to increase it a little. I am somewhat happy with what I did read this year — some books were absolutely great, while of course, others were not so great. And that is why I am going to be completing a survey to reflect on this month's reading experiences. Some of the topics were taken from The Perpetual Page Turner, so thank you to her. However, I did not answer everything from her survey.
---
# of Books Read: 30 (not including DNFs, but including re-reads)
# of Re-Reads: 1
# of Pages Read: about 8,125+
Shortest Book Read: Never, Never: Part One by Colleen Hoover & Tarryn Fisher (159 pages)
Longest Book Read: Gone Girl by Gillian Flynn (555 pages)
Most Read Author: Nicholas Sparks
TOP 5 FAVORITE READS OF 2015 (not necessarily published in 2015) (there are some others but these made this list):
TOP 2 LEAST FAVORITE READ NOVELS (not necessarily published in 2015, not including DNFs):
Best bookish discover (book related sites, book stores, etc.): BookOutlet! I honestly had no idea of BookOutlet until I watched a ton of Booktube videos & I started blogging. I also am thankful for Blogging for Books & of course Goodreads (but I already knew about Goodreads before hand).
Book That Put A Smile On My Face/Was The Most FUN To Read: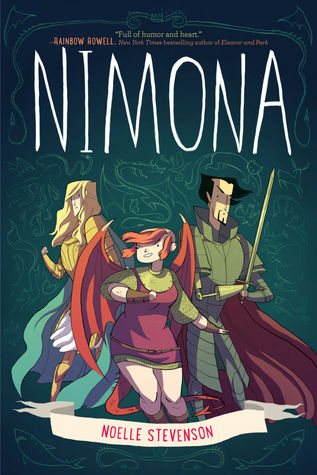 Nimona by Noelle Stevenson — this novel was absolutely hilarious at times and I had an awesome experience with the art style and characters. Hoping to read more of Stevenson's work in the future. Check out my full review here
Book That Made Me The Most Mad (doesn't mean I didn't like it):
The Kill Order by James Dashner — check out my full review here
Book That Shocked Me The Most: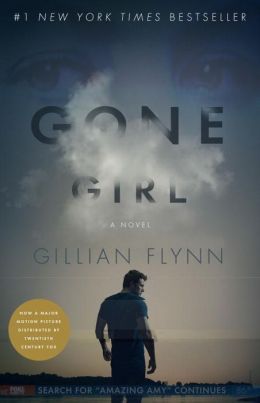 Gone Girl by Gillian Flynn. This novel was so intense and I could barely put the book down at times. The film wasn't as great in my opinion, but the novel had me hanging off my bed sometimes. Check out my full review here.
Favorite cover of a book I read in 2015: 
Favorite new author I discovered in 2015:
Colleen Hoover. This novel was absolutely amazing and now that I own part two, I am super happy and excited! Can't wait to read more of Hoover in the future.
Favorite Passage/Quote From A Book I Read In 2015:
There are several passages from different novels that I read that I loved, but this one stuck with me the most: "You told me once of the plants that lie dormant through the drought, that wait, half-dead, deep in the earth. The plants that wait for the rain. You said they'd wait for years, if they had to; that they'd almost kill themselves before they grew again. But as soon as those first drops of water fall, those plants begin to stretch and spread their roots. They travel up through the soil and sand to reach the surface. There's a chance for them again." – Stolen by Lucy Christopher
Book I Was Excited About & Thought I Was Going To Love More But Didn't:
One Book I Didn't Get To In 2015 But Will Be My Number 1 Priority in 2016: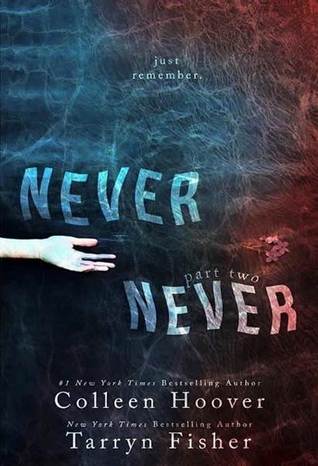 This is definitely going to be read in January!!
Most challenging thing about blogging or my reading life this year: The most challenging thing about blogging was keeping my posts consistent & continuous and getting comfortable with what I was posting. My reading life was complicated as well because of school, but I mean, I can't do anything about that.
---
And that completes my 2015 Mini-Survey! I honestly love surveys so this was a good refresher to remind myself of my success during this half-year of reading.
NOW IT'S YOUR TURN! PLEASE take the time to fill out this quick survey for me; I want to hear your thoughts about my blog since you've been possibly following me! I've only been blogging for about 5 months, but I still want to know how I can improve & what I do/don't need to change for next year! (If you haven't noticed I have made some changes already!) THANK YOU TO ALL IN ADVANCE — you are AMAZING!!
P.S. I would like to say a quick THANK YOU to these specific bloggers for their interactions with my blog!! Thank you for making my first year(ish) of blogging a little more enjoyable! You guys are awesome!(Thank you WordPress for this information, too!)
Thanks for reading & I'll see you next time…