I was nominated by the amazing Laura @ Lala's Book Reviews to attempt to complete this tag! So thank you to her, again.
The Rules:

1.) Include the photo below in each blog post

2.) You may start at any point in December

3.) Use the topic supplied for the post of that day

4.) Make sure all posts are in December, but they don't have to be posted consecutively

5.) Nominate 3(ish) people after each blog to start the challenge

6.) Have fun! (most important rule of them all)
Today I am doubling up because I really want to complete this tag so I can get on with other posts. So, here is Day 9 & 10!
DAY 9:

WHO WILL BE SITTING

WITH YOUR FOR

CHRISTMAS DINNER?
Well since Christmas has already passed, I can tell you exactly who was at my Christmas dinner. I was at my grandma & grandpa's house, so of course they were there. I was surrounded by my immediate family, but also with some of my extended family. There was less this year, but that's okay because their presence was enough… 🙂
DAY 10:

FAVORITE CHRIST

MAS MOVIE O

R SONG
I don't have a favorite song, but my favorite Christmas movie has to be either the Polar Express or Elf..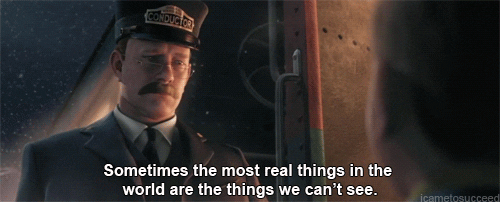 And that is ALL for today's post! Stay tuned for my December Wrap-Up, in which I will share all of my gifts and details about my Christmas!
Thanks for reading and I'll see you next time…