As November has come to a close, it is time to reflect on the month! 
Before I discuss my book progress, I wanted to address some details about my traveling time during Thanksgiving break. For me, my break lasted from November 20th to now — I got back to school tomorrow unfortunately. My family and I drove to Las Vegas, Nevada on November 23rd and we stayed until today, November 29th. I wouldn't say it's "traditional" for my family to go to Vegas during Thanksgiving, but for the past few years we have been because of my brother's youth football team. I won't go into too much detail about that, but just know the main reason we travel there is because of that.
I mentioned in my November Bi-Weekly Wrap-Up that I pre-typed some posts to post during last week. And I did. But then either A.) I was too lazy to post them, B.) I didn't have the WiFi at times, C.) I totally forget, or D.) I didn't have time. So yes, that was kind of a complete fail. However, that means I still have many posts to share this week, so stay tuned for those.
I did get the chance to vlog some of my travelings, so that will be shown in my next Mother Nature post. But all together I think that family trip was about 75% successful. I say this because on the last day we were there, as a family we were supposed to do a lot more site seeing and such, but then my mother wasn't feeling well so we didn't really go anywhere except for across the street to go to the movies. Also, like I said we were originally there for a sporting event, therefore we didn't have much time to explore. For Thanksgiving my parents were supposed to buy groceries to cook in our hotel room, but that didn't end up happening so that was the most saddening part of the trip. However besides that, the trip was alright and I really did enjoy getting a break from school…
But enough with those ramblings, time for the books. In my November TBR, I planned on reading five novels. Here are the novels I completed:
Dataclysm: Who We Are by Christian Rudder
My Rating: 3.5 out of 5 stars
*I was sent this novel in exchange for an honest review*
XODUS by K.J. McPike
My Rating: 5 out of 5 stars
*I was sent this novel in exchange for an honest review*
Never, Never by Colleen Hoover
My Rating: 5 out of 5 stars
Nimona by Noelle Stevenson
My Rating: 5 out of 5 stars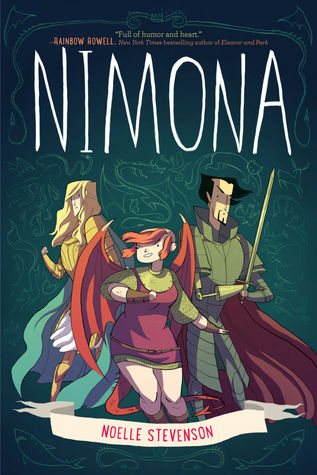 This Song Will Save Your Life by Leila Sales
My Rating: 4 out of 5 stars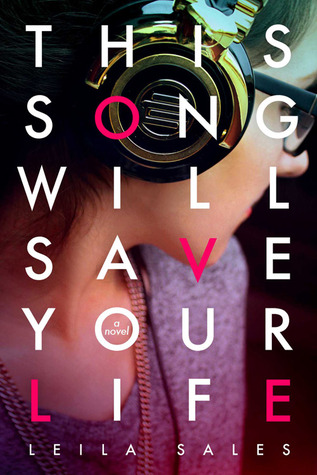 At the moment, there is a review for Dataclysm: Who We Are & XODUS. I have pre-typed a few other reviews, so those should be up soon as well. Overall I did read 5 novels, but some of them weren't the ones I planned. I was supposed to read Eleanor & Park by Rainbow Rowell and Dark Places by Gillian Flynn, but that didn't end up happening. Those will probably be moved over to my December TBR.
And for the art portion of this Wrap-Up…
I wasn't going to consider including it to this month's wrap-up, but I guess it is some form of "art" that I created. This piece of work was drawn for my English assignment — it was to describe a situation in one's life that reflects on their culture or whatever. So, I decided to make a short graphic novel/comic that portrayed my family's conflict with Thanksgiving.
This slideshow requires JavaScript.
But other than that, I did not have any other opportunities to draw/paint.. 😦
Top Two With Most Views:
Top Two With Most Comments:
Top Two With Most Likes:
Thank you for all of the interactions this month! Please feel free to check out those top posts 🙂
And PLEASE don't forget that month's Feature with Followers:
Victoria @ Addlepates and Books Nerds | November 1st, 2015
Lashaan & Trang @ Bookidote | November 8th, 2015
Alise & Bec @ Readers in Wonderland | November 22nd, 2015
Thanks for reading and stay tuned for my December TBR!